Today's lead image is a view of the Dixie Sales Company's new second garage which opened in March of 1921 at 109 South Davie Street in Greensboro, North Carolina. It was one of several locations the operation was located at during in its formative years that began in 1910.
Dixie Sales was stated by Joseph Leahy, who began working in the tire business with hard rubber tires during the bicycle boom of the 1890s. After becoming weary of the of the long and harsh winters in Schenectady, New York, Leahy moved to Greensboro and started his own tire repair and vulcanizing business there in 1910 at 214 West Market Street.
Soon needing more room for expansion and new equipment in 1912 Leahy moved the business to 212 North Elm St. in Greensboro on the second floor above a Model "T" Ford dealership. Two years later while in a third location at 300 North Elm Street Leahy sold the Dixie Sales Company to Frank Snyder and his son-in-law Jack Starmer from Ohio, who were both interested in moving south and getting into the tire business.
The new owners and their families began running the operation on March 2, 1914 and were quite successful. The photos (below) show several new Dixie Sales buildings and locations opened up until 1921 where we leave the story. The Snyder and Starmer families continued to operate the business for eighty-seven years until 2001 when it was sold to the Barrett Marketing Group of New Brunswick, Canada that now sells outdoor power equipment under the name of Gardner Dixie Sales.
You can learn the rest of the post-1921 operations of the Tire Company found via Keith Sparks at the History of Dixie Tire by Keith Starmer.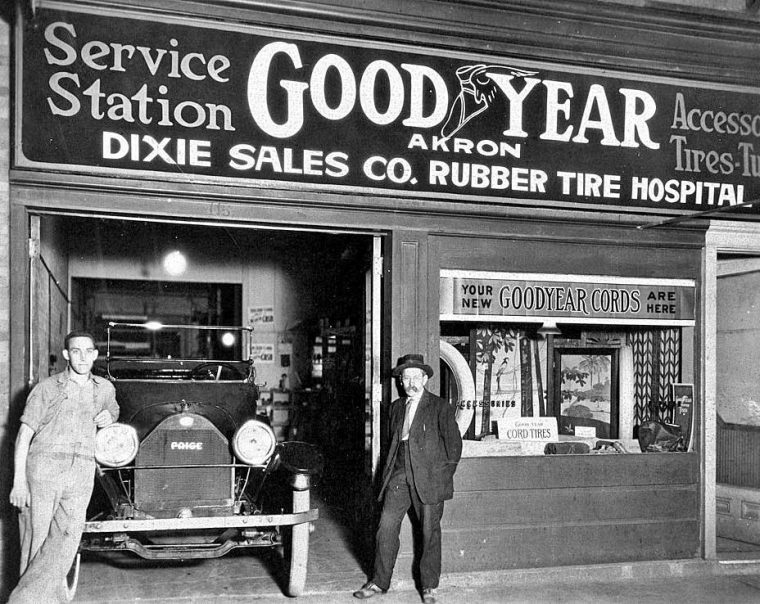 New "Rubber Tire Hospital" opened at 115 West Market Street by Jack Starmer and Frank Synder on February 23, 1916.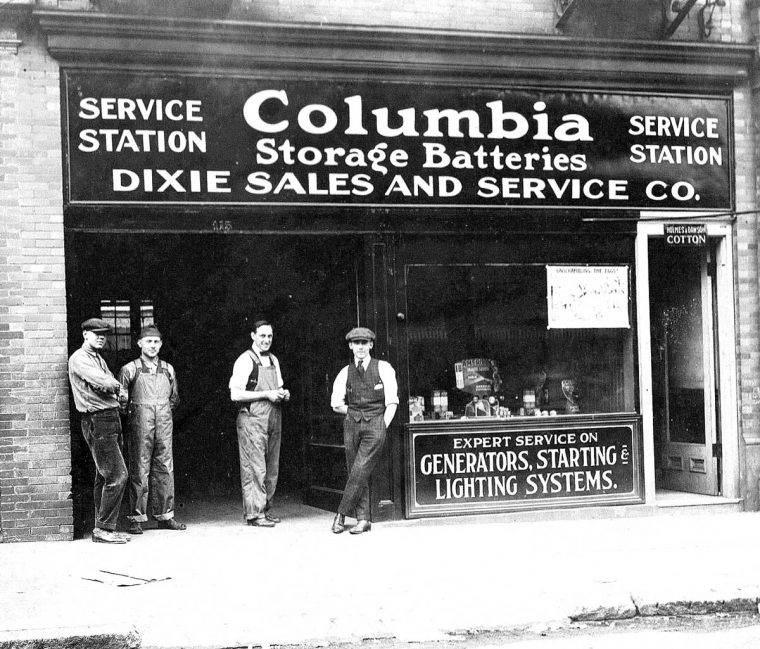 Dixie Sales also opened a new battery and automotive electrical service at 115 West Market Street in 1916.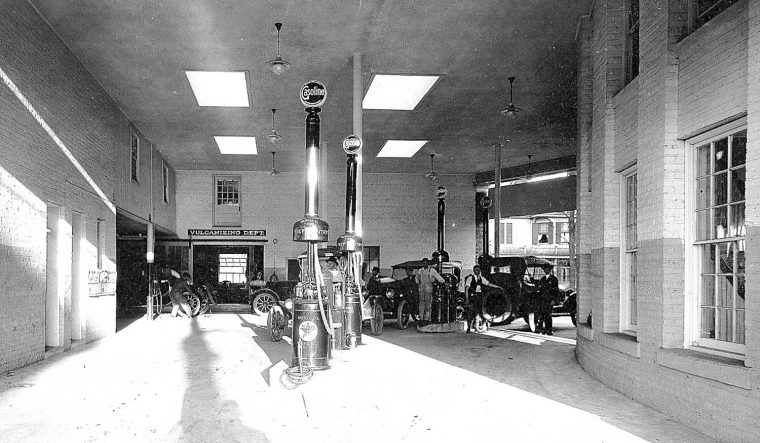 A new Dixie drive through tire and filling station operation opened at 300 North Elm Street in 1918.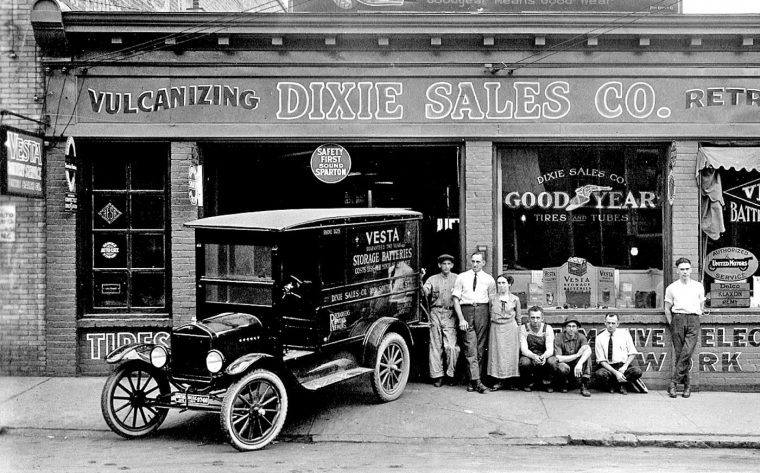 A second Dixie Sales location opened at 109 South Davie Street in March of 1921 when the Company added new equipment for retreading truck tires. This is a sectional view of the lead image.