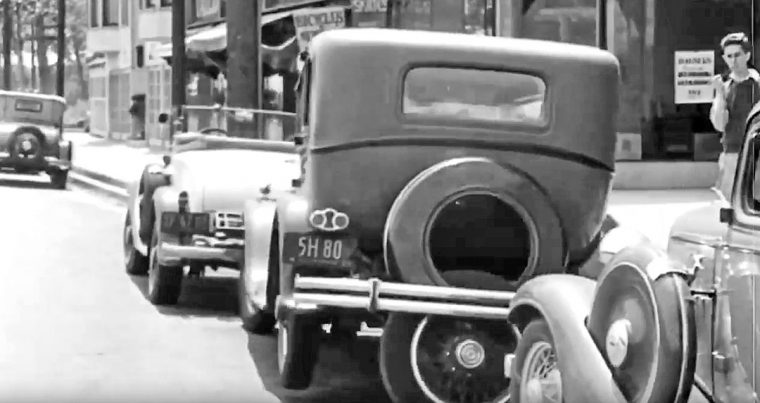 It is likely that a number of our readers have watched a video or viewed photos of early-1950s Cadillac or Packard sedans fitted with one of California inventor Brooks Walker's patented fifth wheel parking devices. Recently we discovered that his "Park Car" mechanism constructed and filmed in the fifties was not the first one he designed and built.
It turns out that Walker filed a patent on March 21, 1932, for the initial version that was installed on a 1929 Packard Sedan in the early-1930s. At some point later the luxury machine was filmed by a newsreel production company and in the short video (below) the vehicle is shown making a ninety-degree turn in a residential driveway. In another scene, the Packard is driven between two cars at an angle and the parking device effortlessly positions it next to the curb.
A video of the 1950s Cadillac (below) is followed by Walker's 1930s and 1950s US patent application drawings.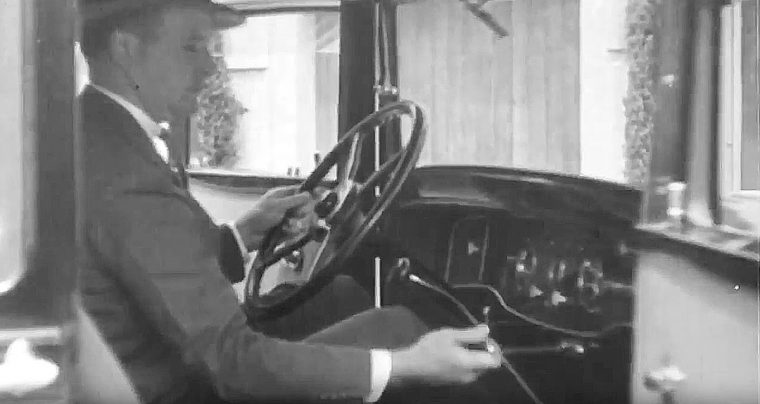 Walker behind the wheel of the Packard is engaging the device to begin the turning operation.
Early-1930s newsreel footage of the parking device in action on the Packard.
Early-1950s newsreel footage demonstrating the "Park Car" installed on a Cadillac.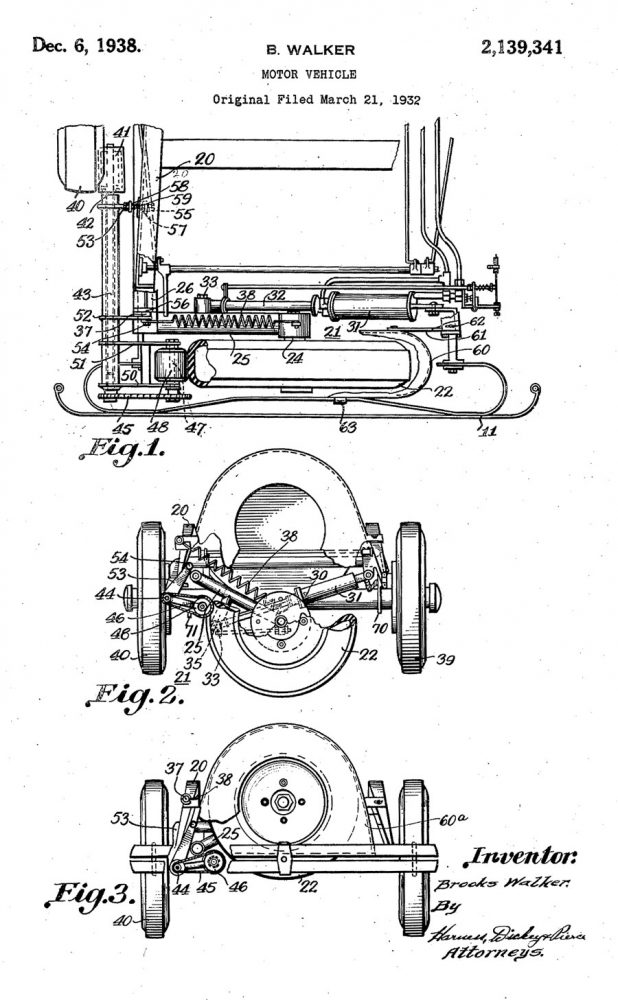 Patent application drawings for the 1930s device (above) and the refined version (below) filed twenty-five years later in 1957.