We have featured a number of photos of Goodyear and BF Goodrich service center franchises in the past, although it is rare to find a surviving image of a Firestone Auto Supply and Service Center. This Firestone franchise was located at 906 Center Street in Marysville, Kansas and the building has survived.
According to the source of the photo, the first Firestone Tire Company operation on this site opened in 1930 and remained in operation until 1936 when a fire destroyed the structure. This picture was taken at some point after this modern and up-to-date replacement building was constructed and the service center reopened in 1938.
Note the independently operated five cent Hamburger shop where you could "BUY EM BY THE SACK" on the left hand side of the image.
Share with us what you find of interest in these photographs courtesy of the Kansas Historical Society.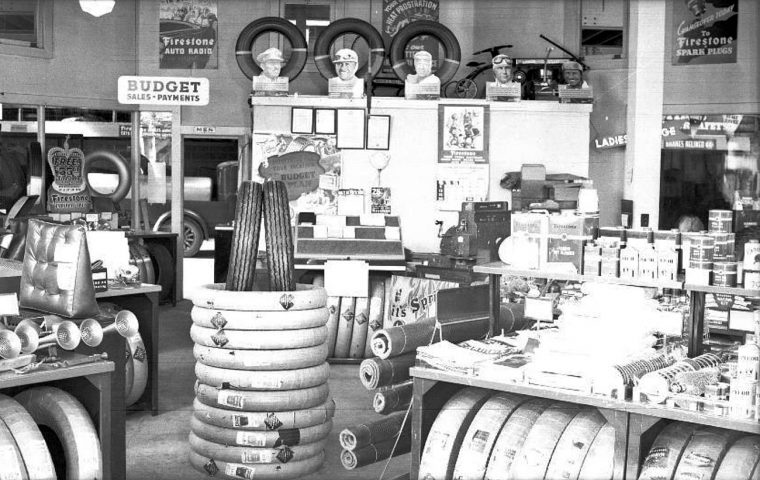 A view of the right rear corner of the inside of the Firestone Auto Supply store and the rest rooms.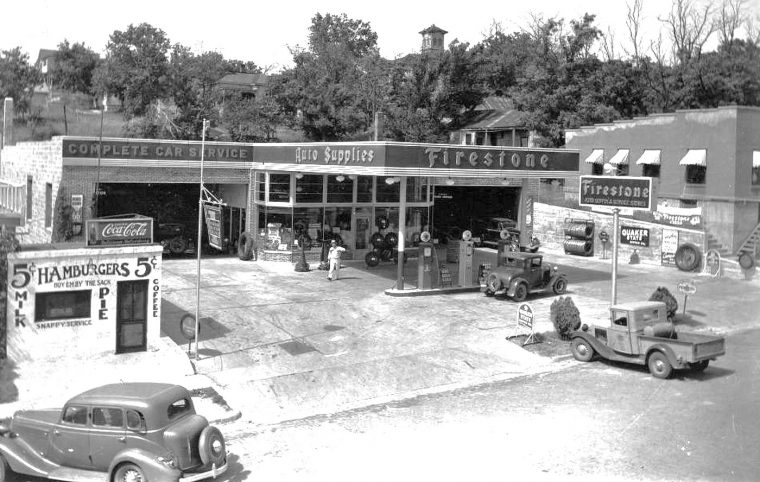 An enlargeable version of the Service Center image – Unrelated post-war photo (below) of a Capital Super Service Ford COE Firestone service truck and a worker changing a tire on a Euclid earth moving machine located in Topeka, Kansas.