Summer is on its way and today's Friday Kodachrome feature begins with this image of a seaside parking lot filled with 1950s vehicles and at least one 1960 model. The facility appears to be operated by a state or town parks department and one of the clues to its location may be the small Lobster boat visible in the inlet.
As is the practice in this series, we ask our readers to tell us the year, make, and model of all of these vehicles along with anything else you find of interest in the photos. You can take look back at all the earlier parts of the Kodachrome Photographs series here. The images are via This Was Americar.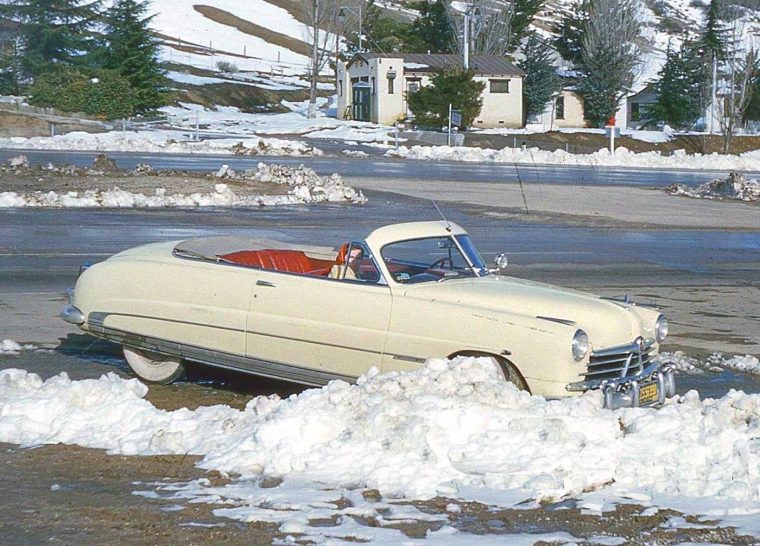 Spring apparently was in the air when this Hudson convertible was taken out for a little exercise.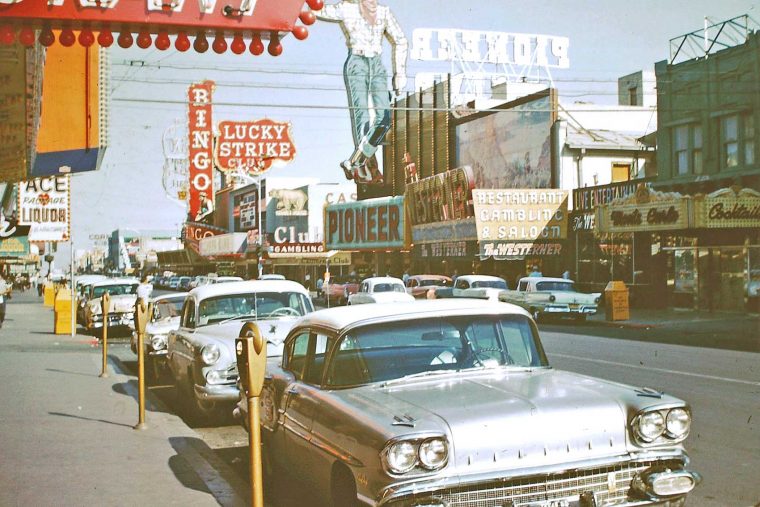 A circa-1960 view of 1st street in Las Vegas near the intersection of Fremont Street.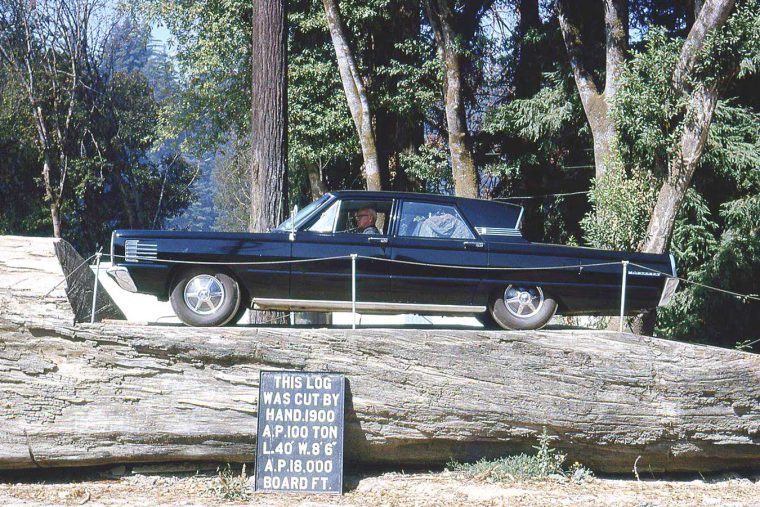 The tourists in this Mercury made use of this photo op on a huge tree log somewhere near Redwood National Park in California?