We return to the Chevrolet Muncie, Indiana Transmission Plant today with a second set of photos that begin here with a view of the inside of a repair and maintenance garage in the lead image. A fleet of a half-a-dozen 1965 full-sized Chevrolets (visible in other photos) were kept at the factory at the time the photos were taken apparently for on-going testing of three and four-speed manual transmissions and were maintained in this shop.
The balance of the photos below contain views of car and truck transmissions and parking lots at the newly-updated General Motors plant that was in operation between 1935 and the spring of 2006. An earlier parking lot image can be seen here.
Share with us what you find of interest in the expandable photographs courtesy of Ball State University.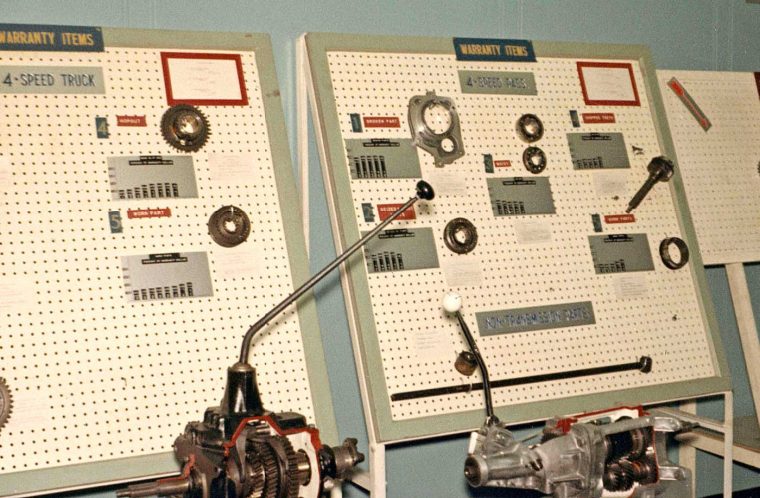 Cutaway Muncie truck and car four-speed transmissions and the parts for each one covered under the new vehicle warrantee. The aluminum-cased transmission on the right is one of the M20, M21, and M22 units popular in the muscle car era.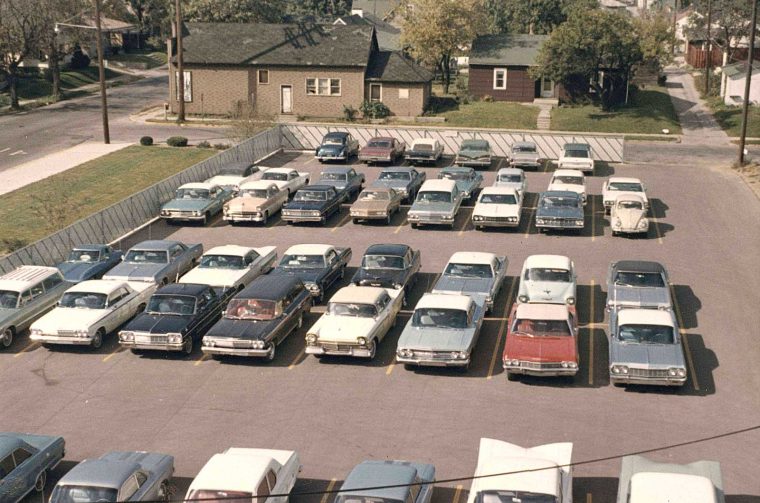 A portion of the office building parking lot (above) and (below) near the factory buildings.