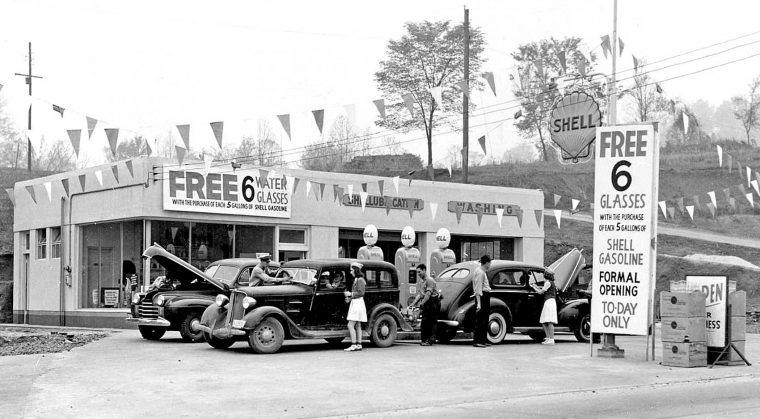 Today we return to the Gasoline Station Series with four new photos of facilities located in Kentucky, Tennessee, and Indiana. The expandable circa-1940 lead image contains a view of the "Formal Opening" day at a small Shell Oil Company filling station located in Lexington, Kentucky at the intersection of Union and Henley streets. The local Shell distributor supported the opening with signage, streamers, and a free incentive to stop in and purchase some gasoline.
Share with us what you find if interest in these images and view over two-hundred and fifty other Gasoline Station Series photographs posted here in the past. The pictures are courtesy of the Knox County Public Library, and The Indiana Album.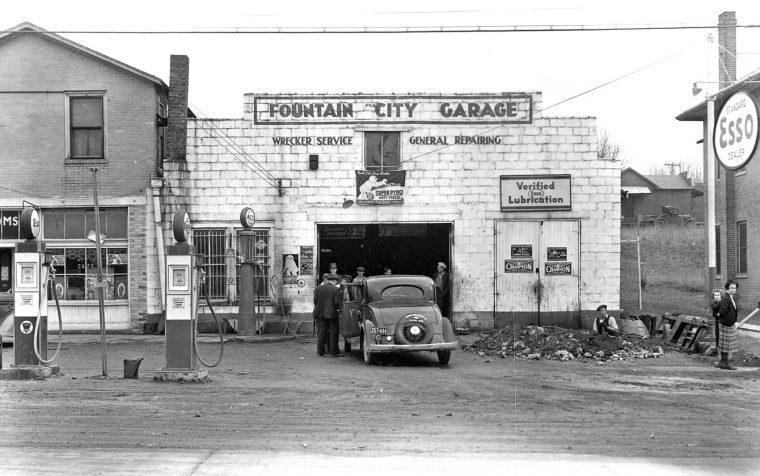 The Fountain City Garage near Knoxville, Tennessee, note the man digging a hole on the far right of the photo.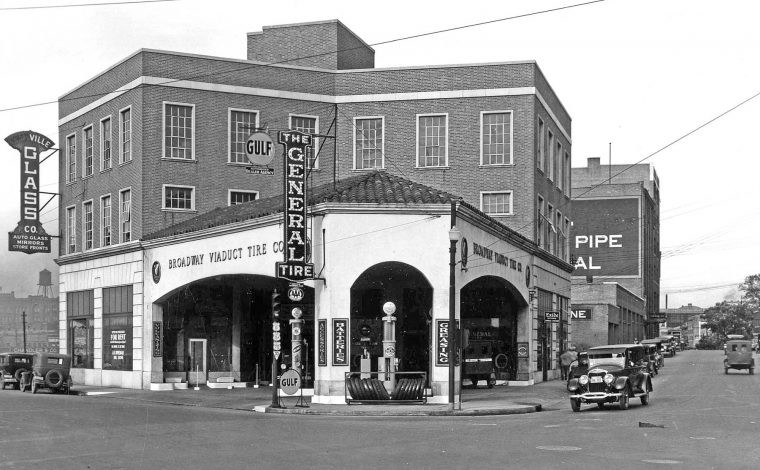 The Broadway Viaduct Tire Company Knoxville, Tennessee sold Gulf Oil Company products, the photo is circa-1930.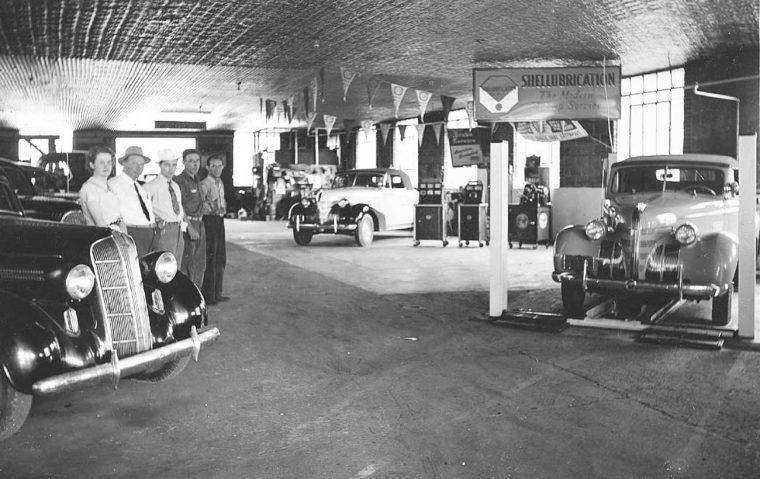 A service station garage interior located in Danville, Indiana circa late-1930s, note the tin ceiling panels.