The Hispano-Suiza was built in Barcelona, Spain between the years of 1904 to 1937 and is regarded by many as one of the best and most luxurious pre-war cars in the world. The design and engineering of the company's aircraft engines, automobiles, trucks, and buses were under the direction of Marc Birkigt a brilliant Swiss engineer.
The H6 and later H6B models are powered by a 6.6 liter SOHC shaft-driven straight six-cylinder engine designed by Birkigt. This new model was introduced at the 1919 Paris Salon and remained in production until 1930. The H6B was followed by the Hispano-Suiza J12 model powered by a newly designed V-12 engine, it was introduced in 1931 and built until 1937.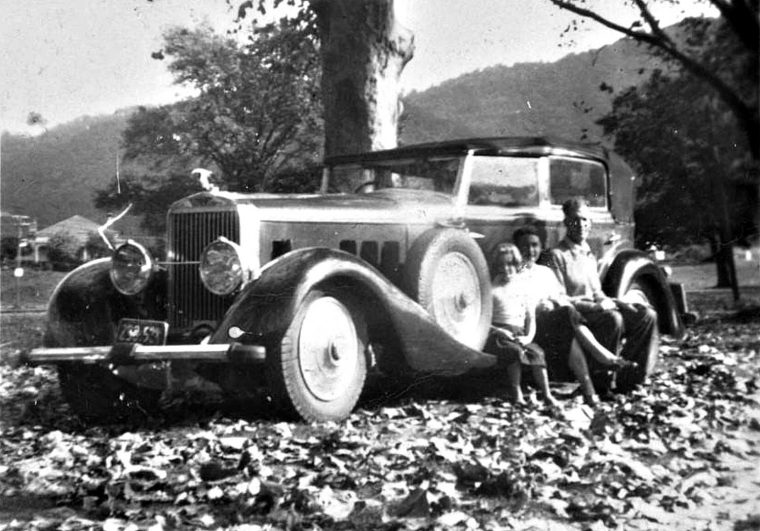 Today's feature photos show what appears to be a J12 with custom convertible sedanette coachwork that was located in New Zealand at the time the images were taken. There are actually two sets of pictures of the car, first when it was registered with license plate 238,528 (above) with bare spun aluminum wheel discs, and presumedly later with plate 401.418 (below) after it may have been repainted. This second set of photos was taken by Barry McKay Industrial Photography Ltd. located in New Zealand.
If this car, is in fact, a J12 model of which only one-hundred and twenty were produced, we are left to wonder if anyone knows the history of this automobile, who built the coachwork for it and if it has survived?
The photos are courtesy of Dave Howell of Christchurch, New Zealand. Learn more about the Hispano-Suiza in earlier posts here on The Old Motor.