Photos printed on postcards of the main street or tourist attractions taken in cities, towns, and villages have long been a means for photographers or postcard companies to generate income. In earlier times some of the photos originated from glass plate negatives or on film taken with high-quality large format cameras that are capable of producing high-quality photographs.
Share with us what you find of interest in the detailed enlargements of three postcard photos courtesy of Michael J. Semas Collection of vintage postcards of the Central Valley of California.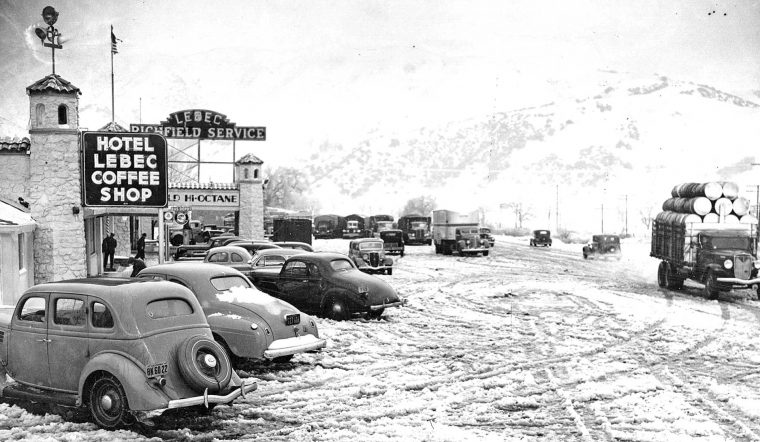 A view of the Hotel Lebec Coffee Shop, Richfield filling station, and a truckers parking lot taken on December 17, 1940 in Lebec, California.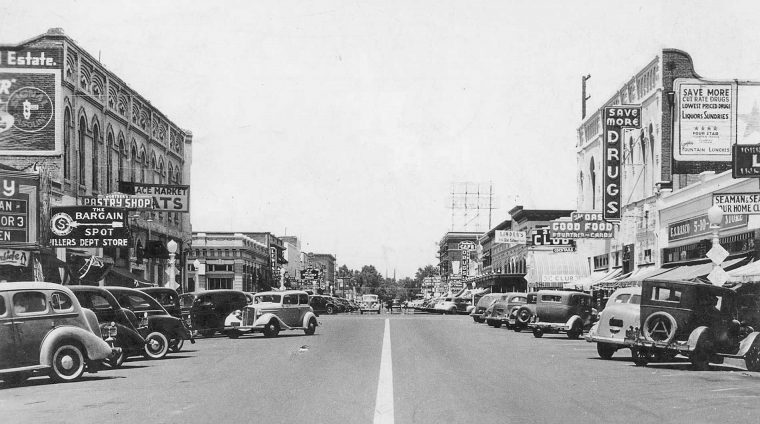 A 1940s postcard image looking north in the center of Tulare, California.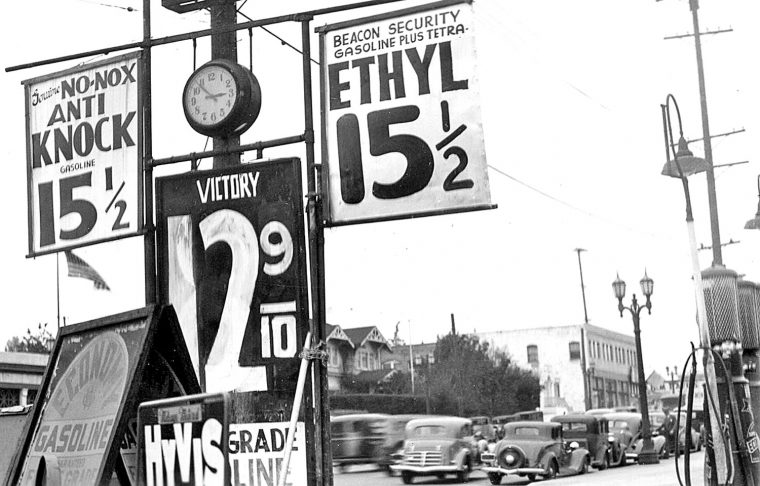 And finally a view of gasoline price signs, pumps, and automobiles in or near Hanford, California.