Its that time of the year again here in Vermont where The Old Motor is located to enjoy "Vermont's Fifth Season" unofficially named "Mud Season" by the State's residents, when all of the many well cared for "dirt roads" can turn into a sea of gumbo. It is that part of the year when all of us that that live and work out in the country on our normally excellent dirt roads begin to enjoy these early spring days.
At times things can get just as bad or worse here in Vermont than what can be seen in this set of post-war photos, and in this early image where you will not be going anywhere until you can get help. But at least when it is all over you can just go into town and wash it off.
Share with us what you find of interest in this set of photographs and tell us about your own experiences getting stuck in mud.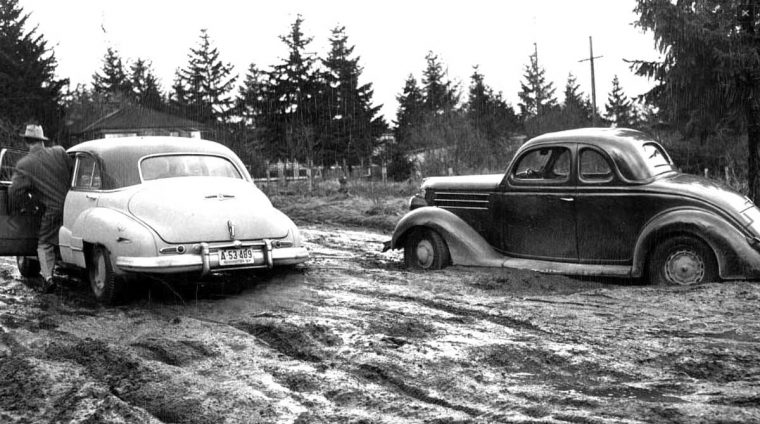 The lead image and this photo were taken in Washington State near Seattle – The picture below via This Was Americar was taken in an unknown location.