Today's colorful lead image filled with fifties cars appears to have been taken in high-class shopping district in a neighborhood of Los Angeles area. A clue in the photo that may be used to identify the exact location is the see-through placards with stars that are attached to every street light pole.
As is the practice in this series, we ask our readers to tell us the year, make, and model of all of these vehicles along with anything else you find of interest in the photos. You can take look back at all the earlier parts of the Kodachrome Photographs series here. The images are via This Was Americar.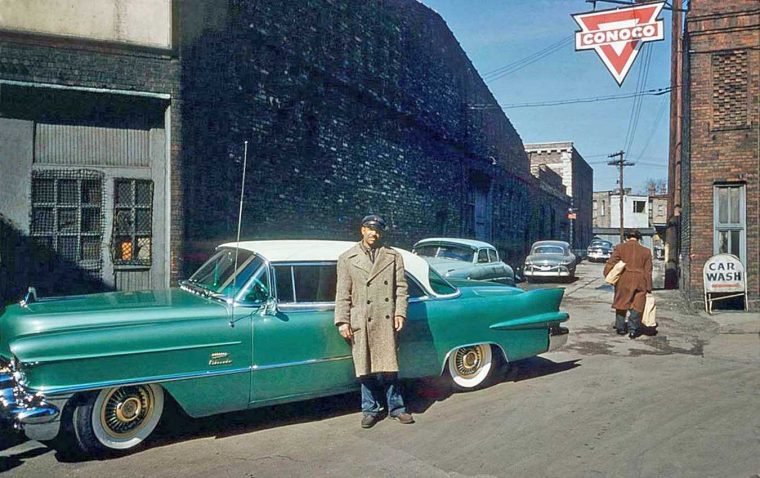 This Cadillac certainly brightens up this grimy industrial area with vibrant color.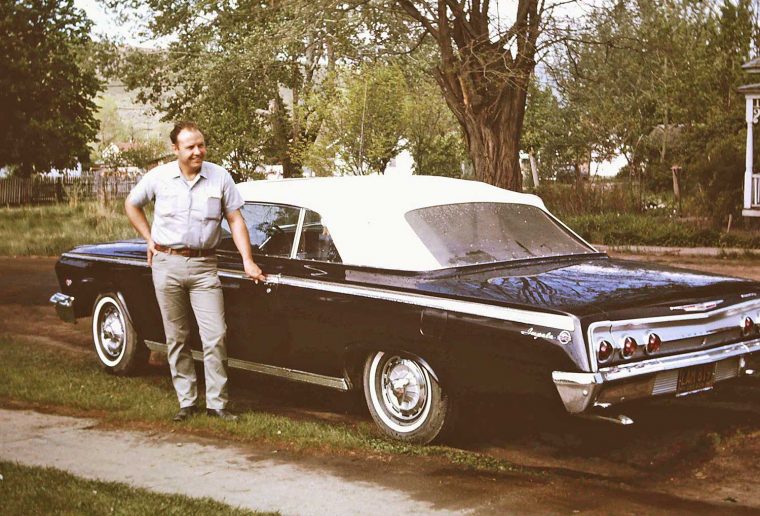 This smiling gentleman, certainly had the salesman check off all of the option boxes on the order form for this Chevrolet.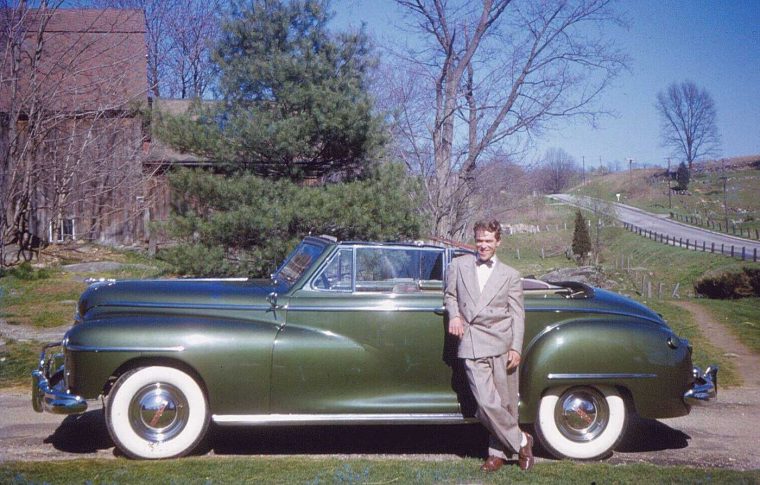 It looks like spring was in the air on the farm when this young man was photographed with this convertible.