Today's Route 66 feature images give a glimpse of travel during the mid-1920s and the late-1940s in cities on the Roadway that begins in Chicago and ends in Los Angeles during before the Interstate Highways where constructed. The lead image and the expandable sections of it (below) show a view of traffic on Southwest Boulevard and Route 66 in the Red Fork neighborhood of Tulsa, Oklahoma.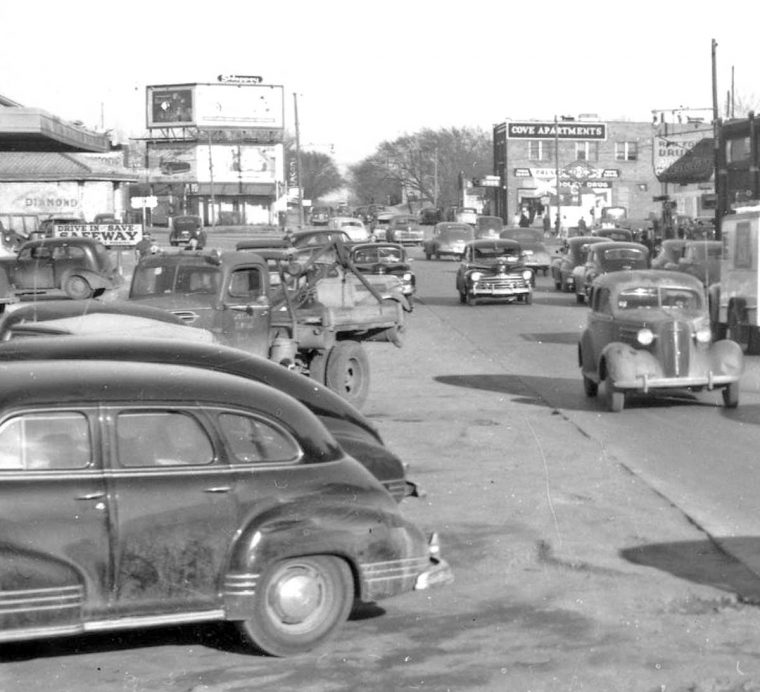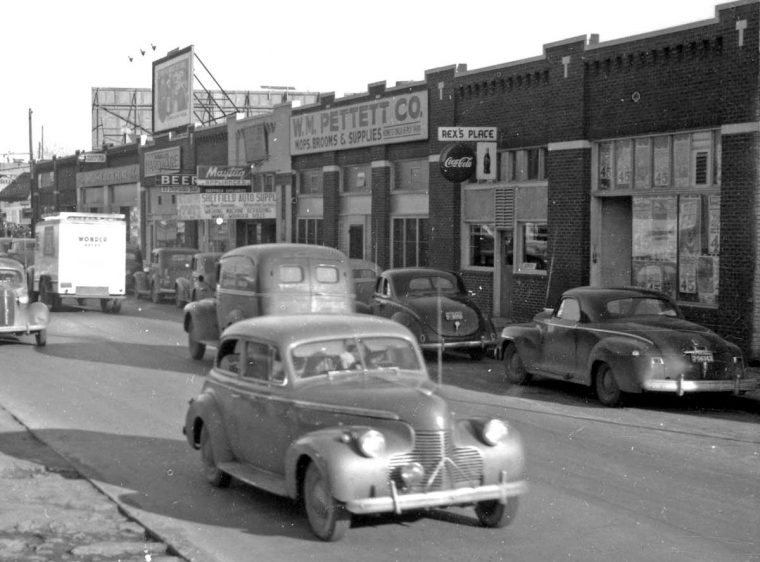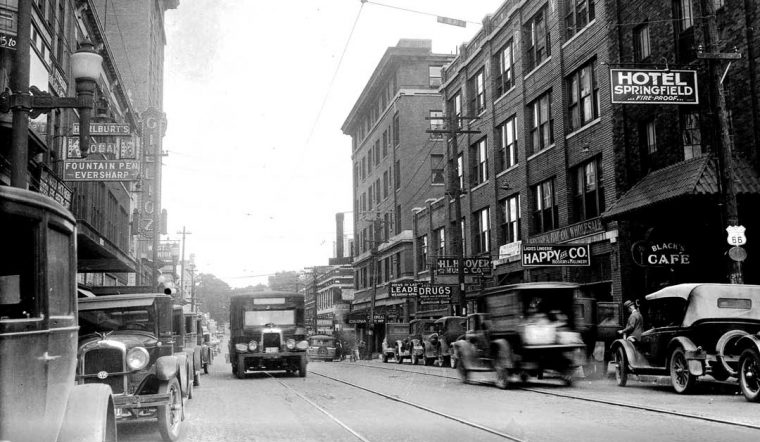 This photograph is a view of Route 66 taken in the mid-1920s in the center of Springfield, Missouri.
Share with us what you find of interest in this set of images courtesy of Route 66 Historian Joe Sonderman. View more postcard images in his collection at the Route 66 Archive.
Many other Route 66 photos can be seen in earlier posts here on The Old Motor.