Recently we posted a photo of a Long Beach California Fire Chief posing with his Graham-Paige phaeton "Fire Car." Thanks to reader Michael E. Keller for making us aware of the source of the image today's post contains more pictures of the car, a second Graham-Paige Model 629 with LeBaron coachwork, and a late-1920s Cadillac "Fire Car" also outfitted with Woodlites, a Bright Bumper, and a siren.
After viewing the photos is now known that a larger version of the Bright Bumper was produced for trucks and one is visible in the second picture (below) on a 1920s LBFD White fire truck.
Share with us what you find of interest in these pictures from the Long Beach Firemen's Collection at the CSUDH Photograph Collection.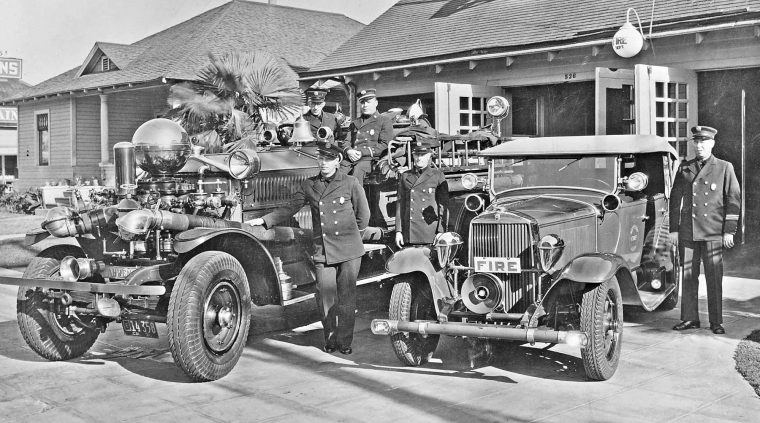 A LBFD Ahrens-Fox fire truck on the left and the second Graham-Paige phaeton with a painted Bright Bumper tube with chrome-plated lights. The accessory bumper was also offered in all black paint.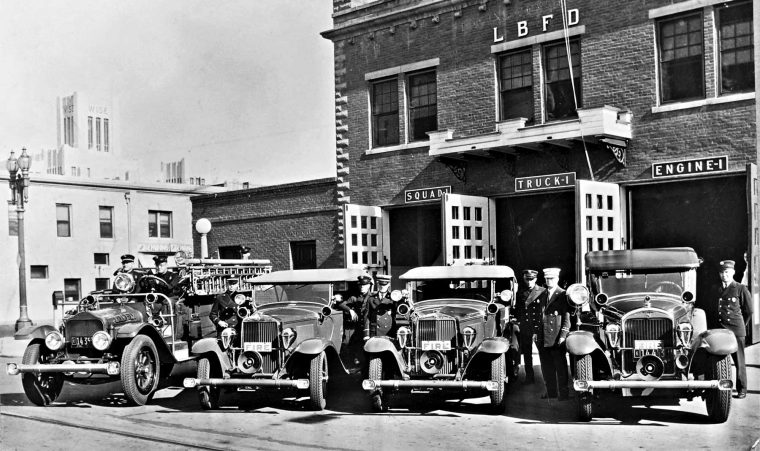 The truck version of the Bright Bumper on a White fire truck on the left at LBFD Fire Station No 1 located at 210 West 3rd Street.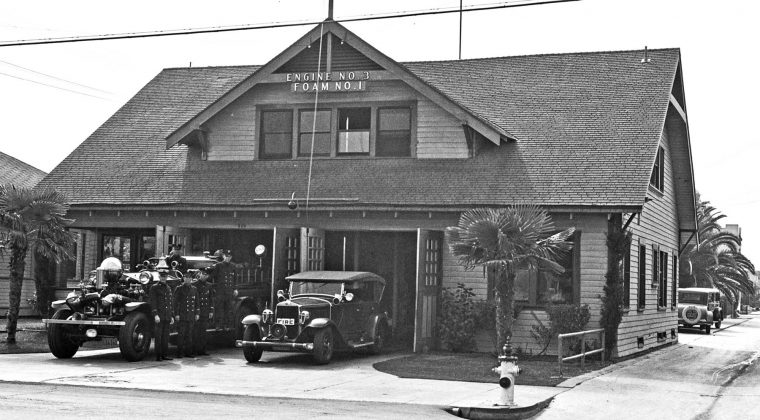 LBFD Engine and  Graham-Paige "Fire Car" in front of  Fired Station No.3 located at 1929 Appleton Street.