Earl "Madman" Muntz was a larger than life marketing genius who made and lost several fortunes during his business career selling used cars, televisions and car audio systems and as the automaker the ill-fated Muntz Jet automobile
The "Jet" was a stretched version of the Kurtis Sports Car, designed and produced in limited numbers by racing car builder Frank Kurtis, who sold the design, marketing rights and tooling to Muntz in 1950. Racing driver Sam Hanks was hired by the Muntz Car Company in 1950 to redesign the two-seat aluminum-bodied Sports Car into a luxurious 113-inch WB four-seat convertible. The new $5500 offering in the luxury car market was powered by either Cadillac or Lincoln OHV V-8 engines backed up by a three-speed manual transmission or a GM Hydramatic.
Initial development work and production was in Glendale, CA, but was soon was moved east to Evanston, Ill, and before it was all over the factory moved one again to Chicago. An estimated total of 180 cars were produced in four years, and Muntz lost about one-thousand dollars on each one.
Share with us what you find if interest in the photographs courtesy of the AACA Library & Research Center.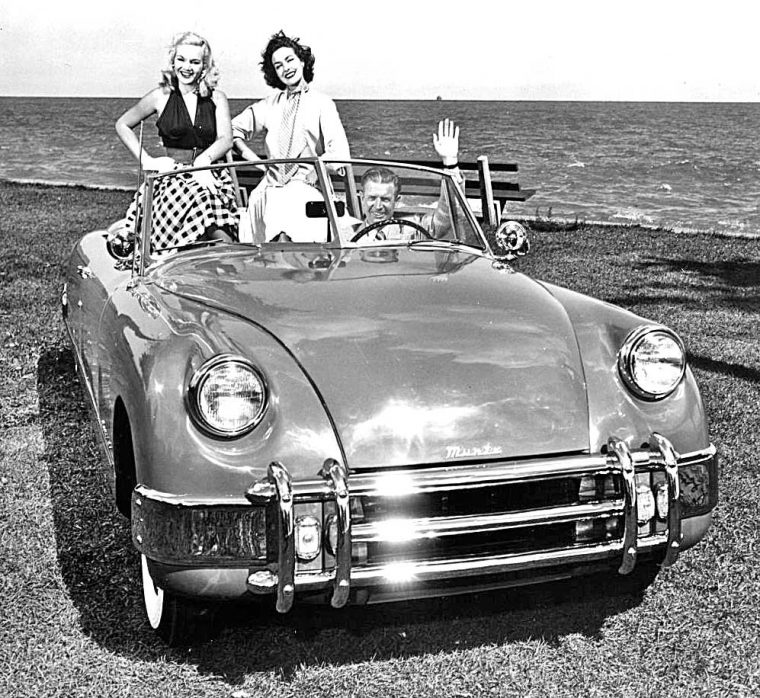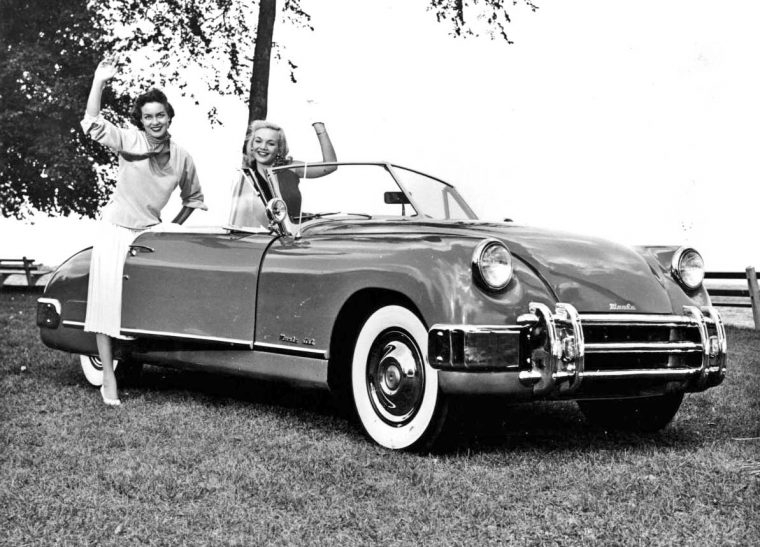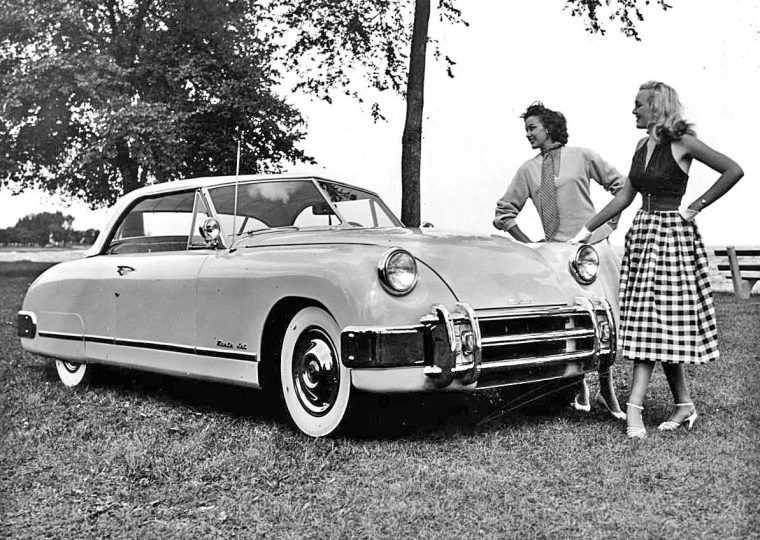 Fitted with the optional fiberglass hard tops.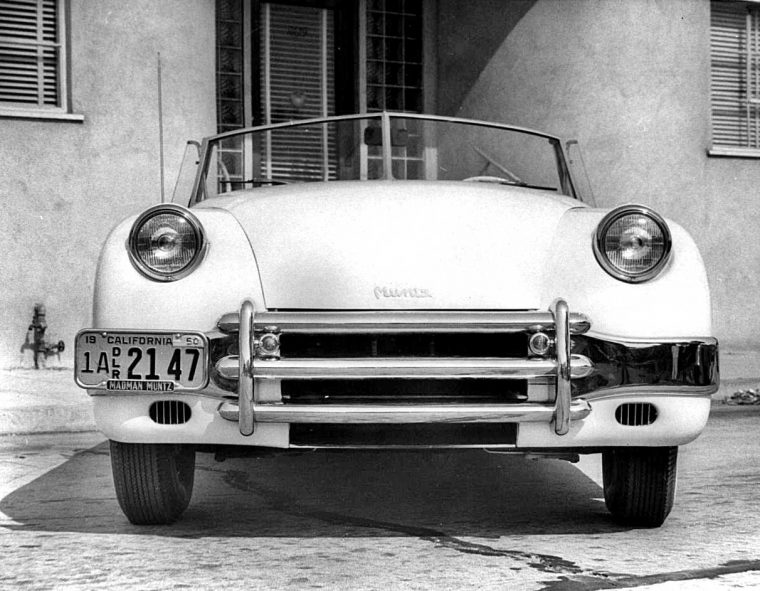 Pre-production car with one set of bumper guards and small turn signals and small grilles under the bumpers.