The lead image of a Chevrolet shows one of the most widely remembered classic examples of late-1950s automobile with some of the largest fins ever produced. This classic summer image taken beside a lake with a daughter, girlfriend or wife captured a pleasant summer moment in time for someone.
In this series, we ask our readers to tell us the year, make, and model of all of these vehicles along with anything else you find of interest in the photos. You can take look back at all the earlier parts of the Kodachrome Photographs series here. The images are via This Was Americar.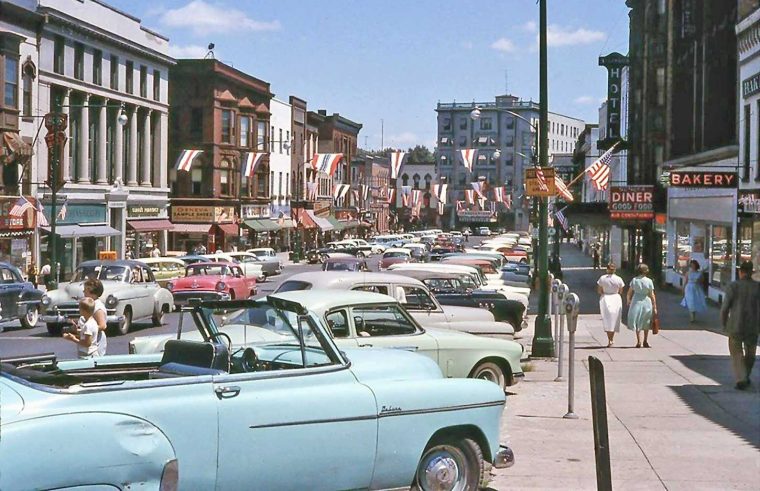 A 1950s view of downtown Rochester, New York.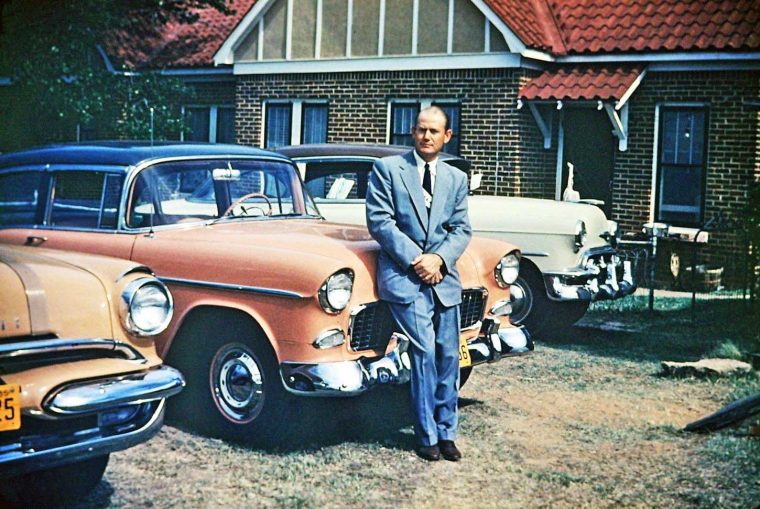 Two-tone paint jobs where popular in the 1950s and pastel colors were in at the time.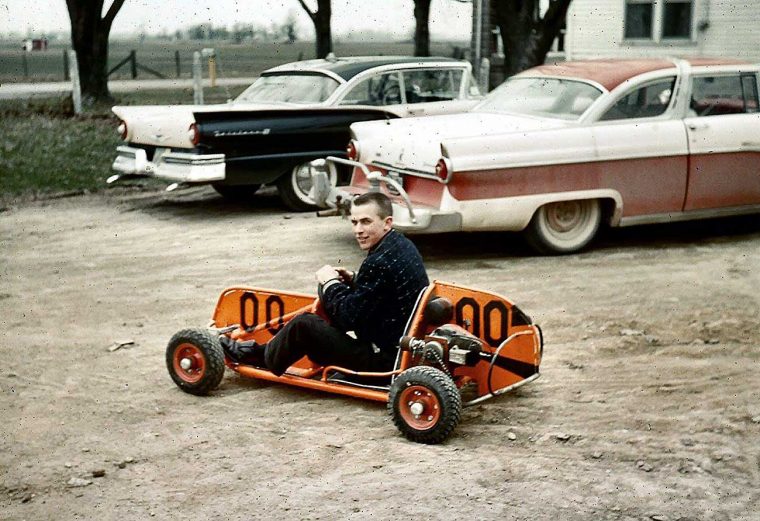 1950s Fords and a young mans go cart powered by what appears to be a small two-stroke engine. Can anyone identify the maker of this little machine?