Recently we posted photos of the grand opening at the Chevrolet Assembly Plant located in Van Nuys, California that was held on February 19-21, 1948. This second set of photos is dated by the source to 1950 and contain random views of the assembly line. The lead image shows the top and rear section of the body being lowered onto the previously assembled and spot welded cowl structure and floor pans.
The plant remained in operation until 1992 when Camaro and Firebird assembly line was moved to Quebec, Canada. The buildings were razed later and a shopping plaza named "The Plant" was built on the site.
Share with us what you find of interest in the photographs courtesy of the Los Angeles Public Library.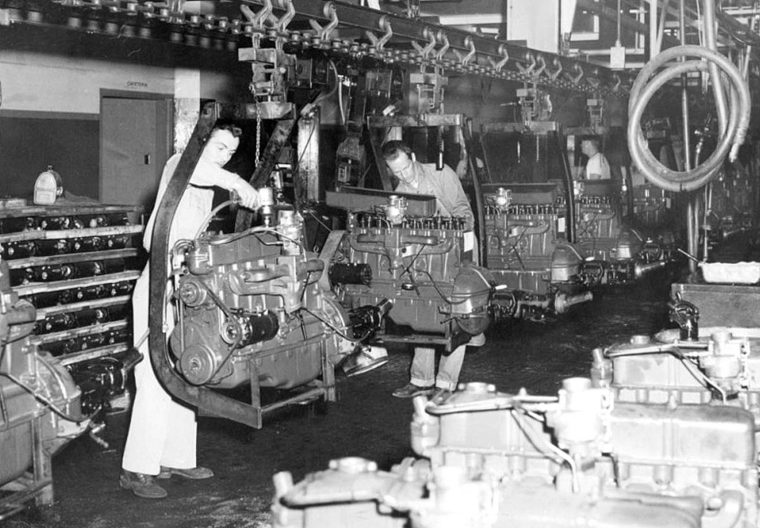 Installation of valve covers at the end of the six-cylinder OHV engine assembly line. Two engines were offered in 1950 – a standard 3.5 x 3.75 inch bore and stroke 216 CI version that produced 92 HP for

models equipped with a  standard transmission, and a larger 235.5 CI engine with a 3.562 bore used with the two-speed Powerglide automatic transmission.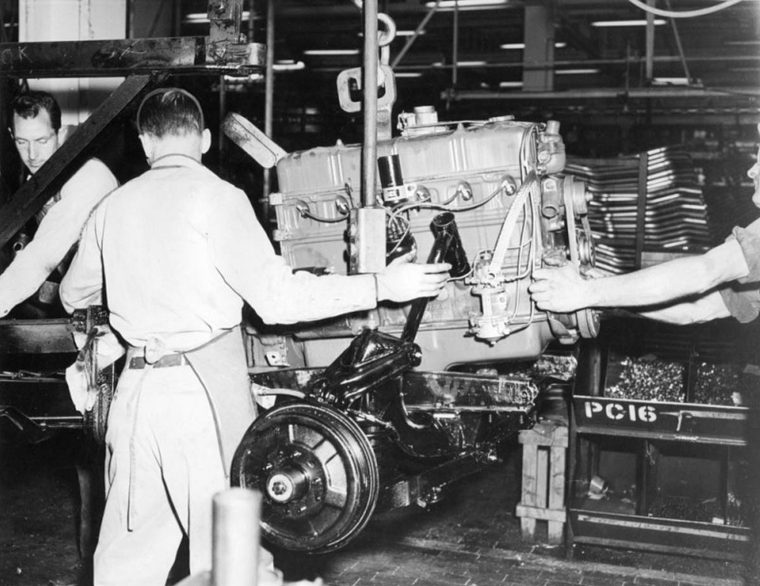 Engine installation in the chassis – note the two-stage fuel and vacuum pump at the lower front of the engine. The bottom portion of the pump powered the vacuum windshield wipers.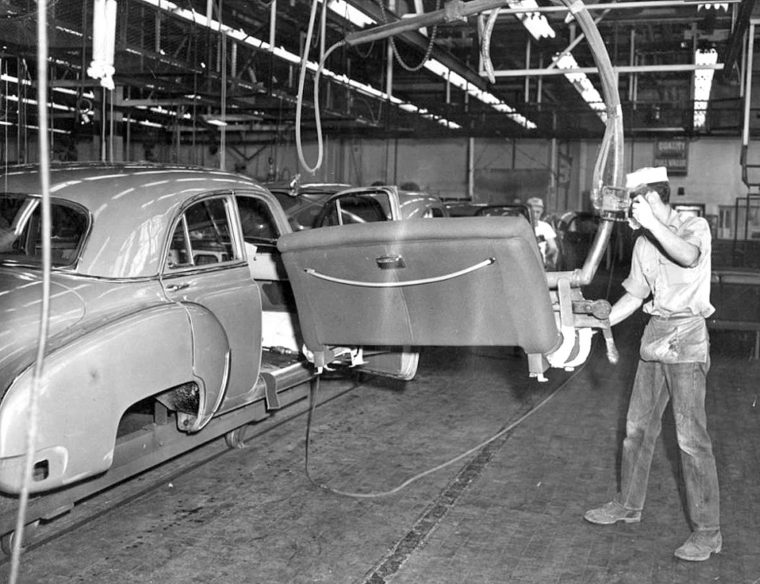 One man front seat installation. Note the white residue on sections of the exterior body panels left behind after machine polishing of the lacquer paint used at the time on General Motors cars.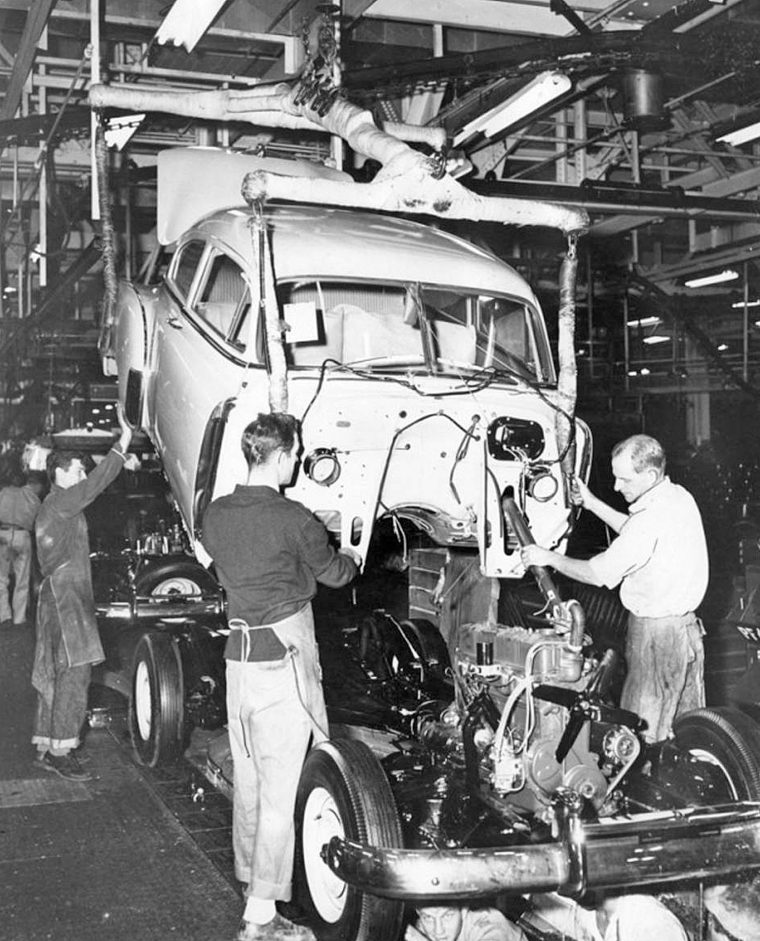 The body drop station – note two men in a pit under the car who may have tightened the stove bolts and nuts used at the body mounts.