The white convertible in today's lead image when compared with the other automobiles in this scene has the look like it just landed after a trip from the planet Mars. It's slab-sided and angular styling features and size give the look of it being ultra modern as opposed to the plain Jane full-sized and small economy cars in the background.
In this series, we ask our readers to tell us the year, make, and model of all of these vehicles along with anything else you find of interest in the photos. You can take look back at all the earlier parts of the Kodachrome Photographs series here. The images are via This Was Americar.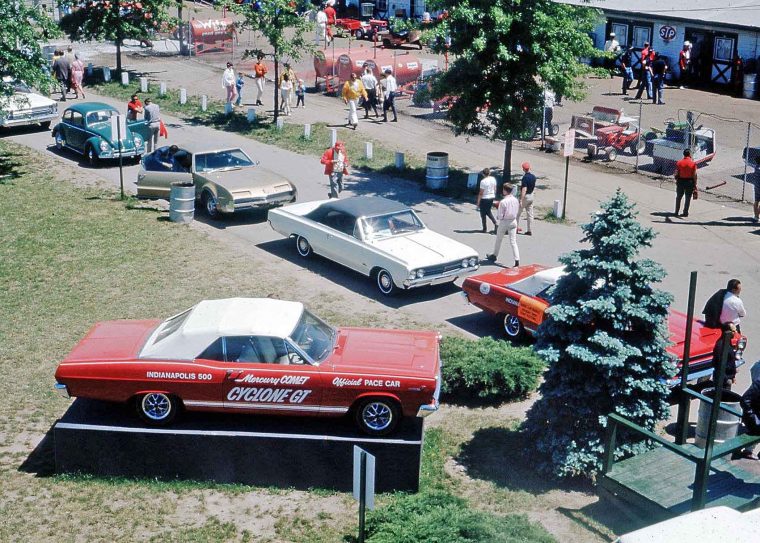 A scene from the infield next to the old garages at "Gasoline Alley" at the Indianapolis Speedway.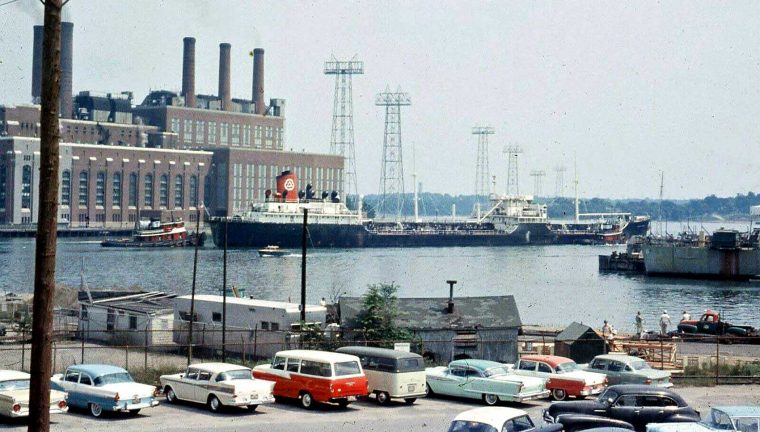 A circa-1960 parking lot scene with a power plant and what appears to be a fuel tanker in the background.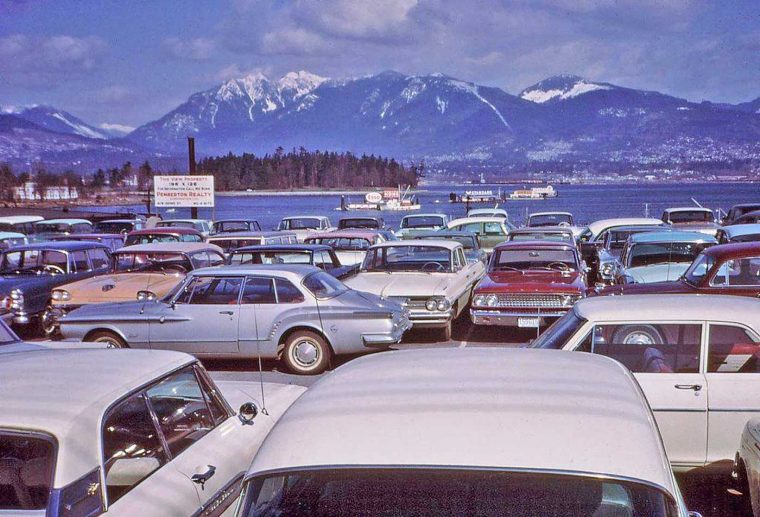 And finally, a second waterside view of a parking lot filled with cars, note the fuel docks out in the waterway.