Harry Sommers Chrysler-Plymouth must have been located in one of the largest car dealership buildings in Atlanta, Georgia. The lead image was taken from the rear of the facility which is a block long and shows the service department on the left. The "Sports Car Arena" is sited across the street on the far-right on a separate lot along with an outdoor sales lot with a line of 1958 Plymouths behind it. Wade Ford is located in front of this lot.
In addition to selling Chryslers and Plymouths, Sommers also sold imported Triumph sedans, the TR-3 roadster, and the Borgward. A number of Triumph TR-10 station wagons are visible just behind the sidewalk in front of the "Sports Car Arena." A Borgward Isabella station wagon is parked on the left side of the line up next to the canopy.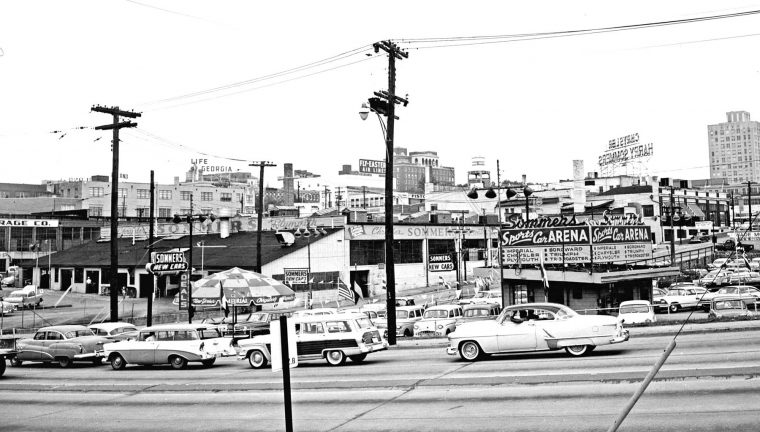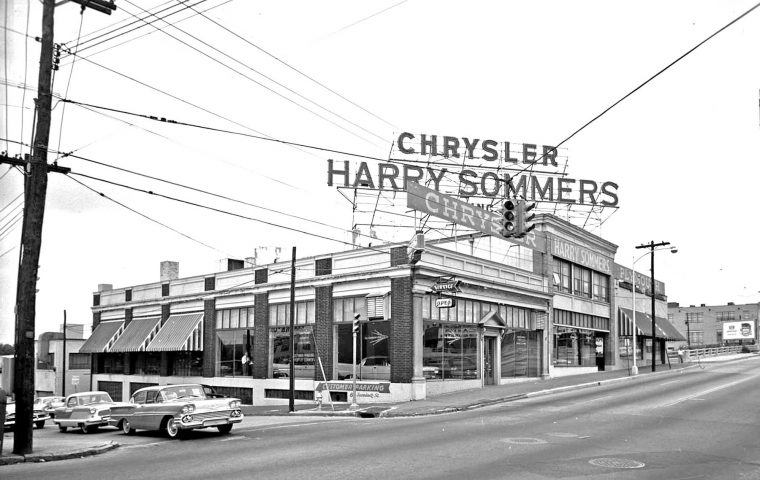 This set of three images give different views of the new car showrooms at the front of the building on West Peachtree Street located several miles north of downtown Atlanta. A 1958 Chrysler is visible inside of the Chrysler-Plymouth showroom (above.) The picture (below) contains a view of the Triumph-Borgward showroom on the right-hand side of the building.
Share with us what you find if interest in the photographs courtesy of the Georgia State University Library.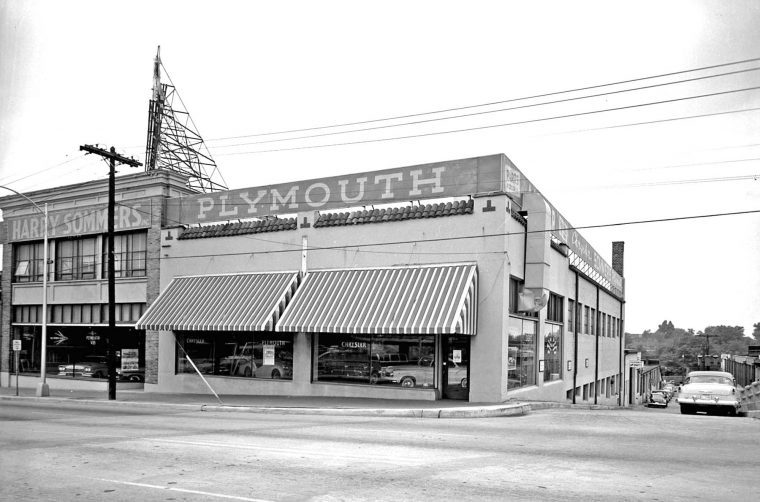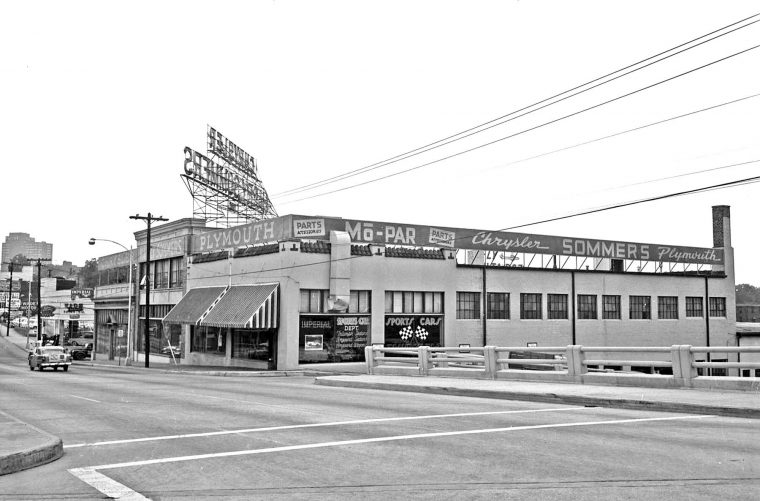 View of the right side of the building, and Wade Ford on the far left.