Today we head to the Queens Borough of New York City that is located on the western end of Long Island east of Brooklyn, one the other four Boroughs that, make up the City.
The lead image and the expandable version of it (below) was taken on Continental Avenue in the Forest Hills neighborhood of Queens on July 26, 1950.  The scene is dominated by a pair of refuse trucks, although there are plenty of 1930s to '50s vehicles in the picture to check out.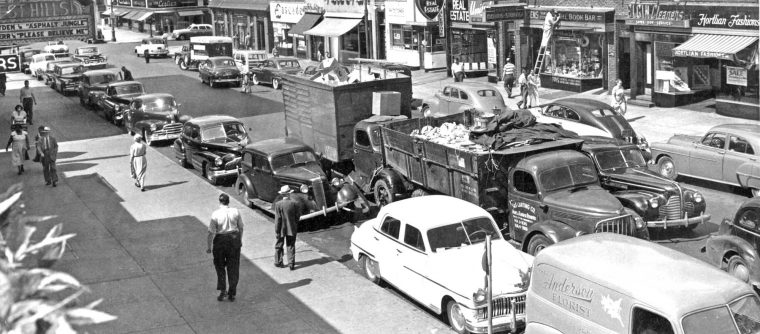 The picture (below) was taken on January 19, 1956, in the Floral Park just east of Queens City in Nassau County at the intersection of Tulip Avenue and Caroline Place on the left and Tyson Avenue on the right; Tulip then continues southeast and crosses Long Island Railroad tracks.
Share with us what you find of interest in the photos taken by a "Long Island Times" photographer courtesy of the Queens Library.