The white finned 1950s Cadillac convertible in today's lead image is either returning from a voyage or about to head off to parts unknown. Identifying the year and model of the car should not be very hard for the experts, and hopefully there are enough clues in the photo to tell us where the vehicle originates from and location where the picture was taken.
In this series, we ask our readers to tell us the year, make, and model of all of these vehicles along with anything else you find of interest in the photos. You can take look back at all the earlier parts of the Kodachrome Photographs series here. The images are via This Was Americar.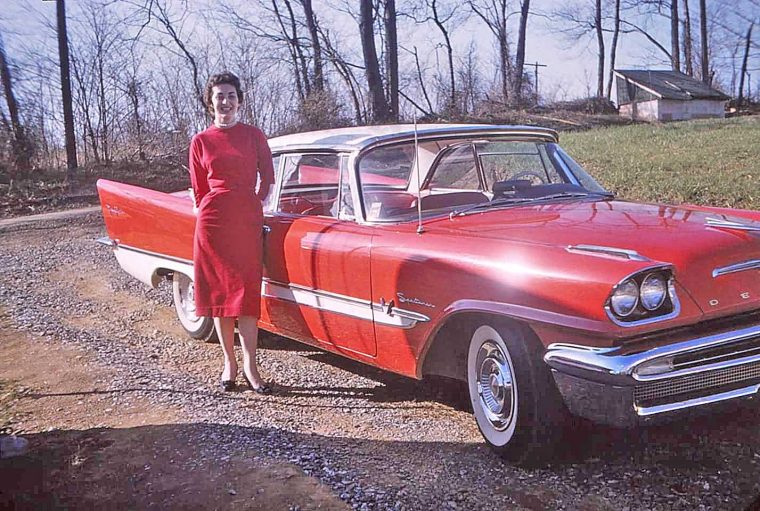 A woman in a red dress and pearls poses with a sleek red and white 1950s Chrysler Products hardtop.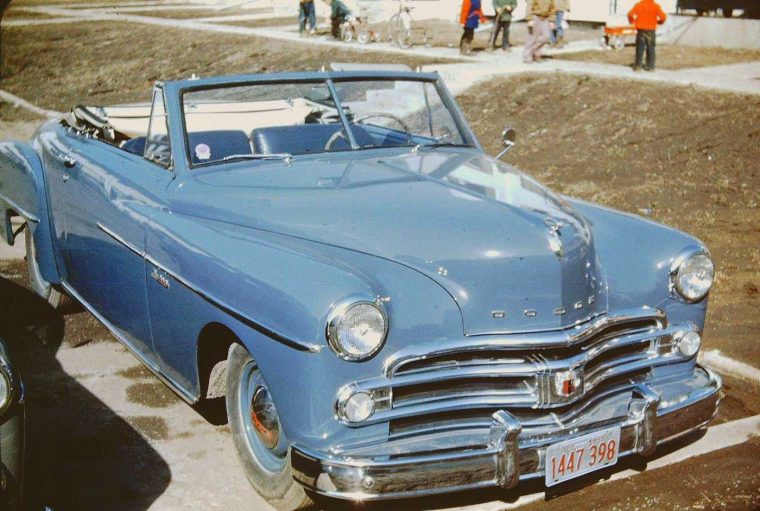 It appears someone may have purchased this Dodge convertible at about same the time they moved into a new housing development.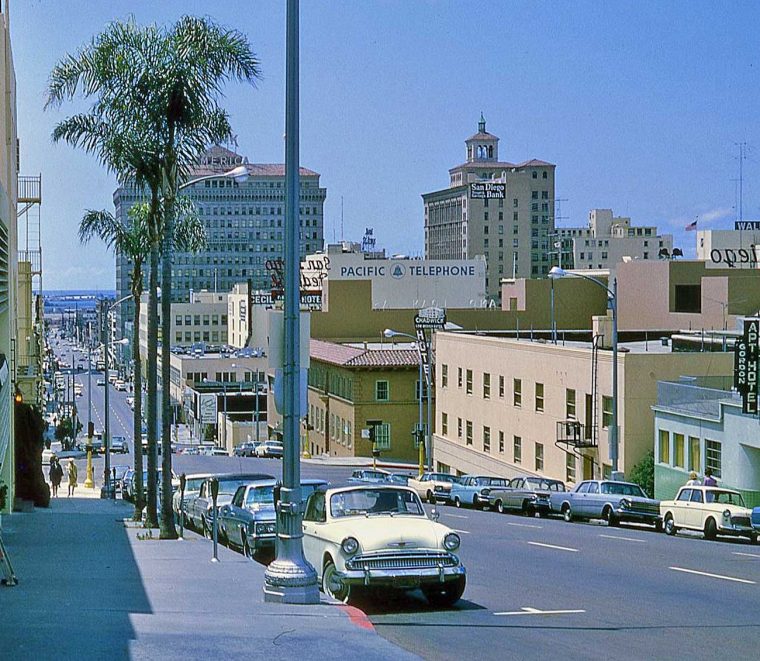 A mid-1960s street scene taken in San Diego, California.