Today's post-World War II feature images taken in New London and Ridgefield, Connecticut contain street views in each community.
The lead image and the expandable version of it (below) is a view looking down State Street at a traffic circle located in the City of New London, a historic seaport located at the mouth of the Thames River in southeastern Connecticut. The center of the intersection contains a bus stop and a pedestrian crossing. The photo dates to early 1947 as the movie "Trail Street" at the Victory Theatre at the far right of the picture was released on February 19, 1947.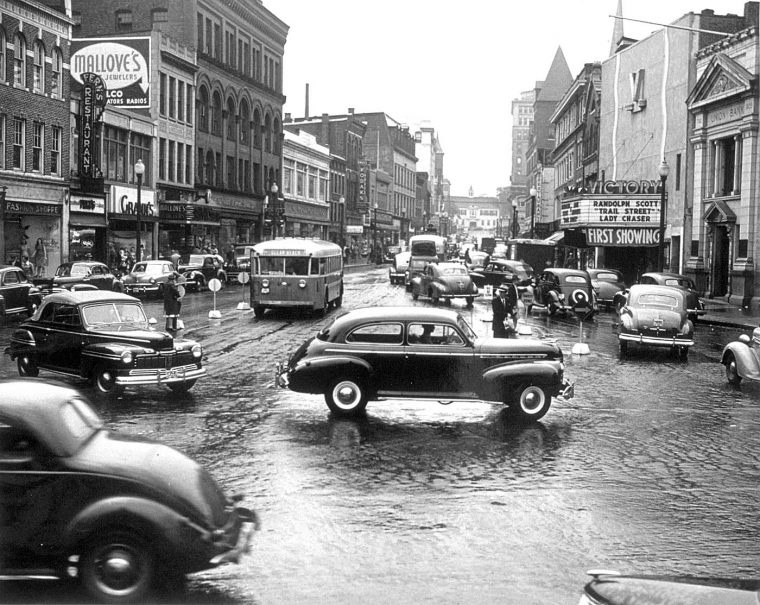 The photograph (below) was taken on Main Street in the center of Ridgefield, a town located in the southwestern part of Connecticut fourteen-miles inland of the Long Island Sound, and sixty miles northeast of New York City. The photo dated to 1949 by the source contains a mix of pre and post World War II automobiles and a Jeep.
Share with us what you find of interest in the images courtesy of the Connecticut Digital Archive.