This large and impressive experimental six-cylinder 1910 Columbia with its designer Charles E. Reddig behind the wheel was used as the pilot car for the three day 1910 All Connecticut Reliability Contest which began on May 19, 1910. The Columbia was manufactured in Hartford, Connecticut, between  1897 to 1913 by the Pope Manufacturing Company, that also built the Pope Hartford car.
The six-hundred mile contest organized by the Automobile Club of Hartford was a test of man and machine run on the roads in a different section of the State each day. The Columbia pilot car was sent out each morning before the contestants left Hartford and its crew marked the route by throwing confetti out of the back of it.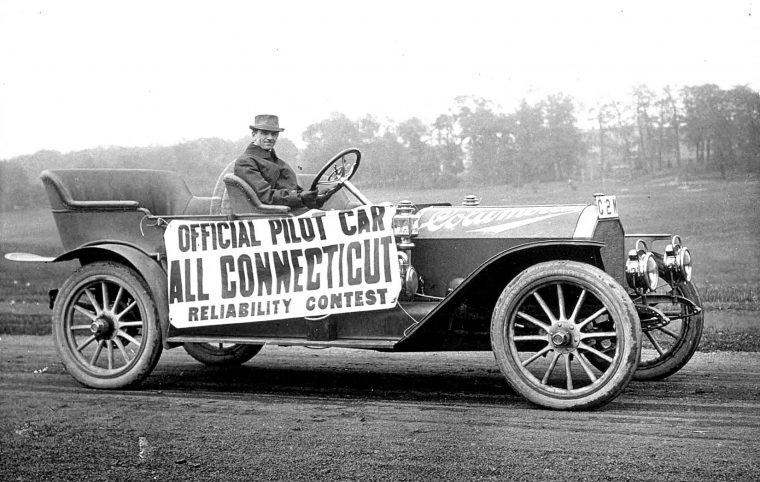 A 1910 four-cylinder Columbia won the event by setting a perfect score on all three days. The complete run is covered in period automotive press clippings with photos compiled by Bruce Duffie at the 1910 All Connecticut Reliability Contest. View the results of Columbia's setting records on Chicago to New York runs in 1903 and 'o4.
The photographs are courtesy of the Connecticut Digital Archive.