"One an a two an a"… the lead photo today shows Lawrence Welk and his Orchestra and singers on the studio grounds where the weekly show was produced when it was not out on location or on tour. The convertible show car was supplied by Welk's sponsor for the weekly "_ _ _ _ _ Dance Party" TV show named after the automaker. Tell us all about this finned open car with a factory continental kit as was seen in the commercials on the show in 1957.
In this series, we ask our readers to tell us the year, make, and model of all of these vehicles along with anything else you find of interest in the photos. You can take look back at all the earlier parts of the Kodachrome Photographs series here. The images are via This Was Americar.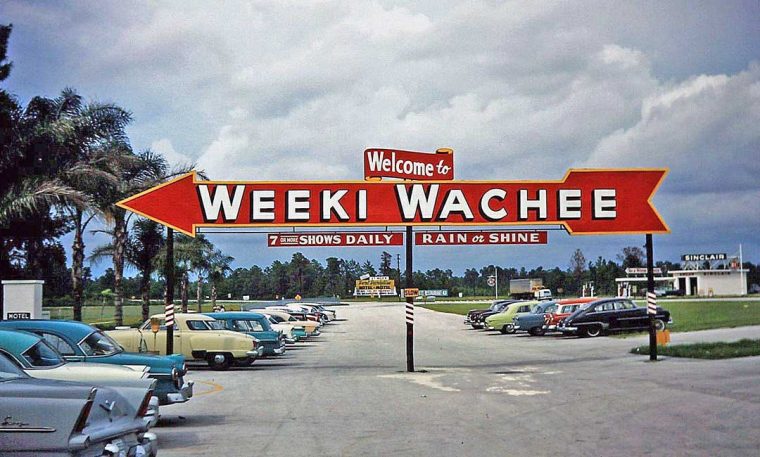 A 1950s view of the parking lot at the Weeki Wachee Springs State Park tourist attraction located in the city in Florida it is named after.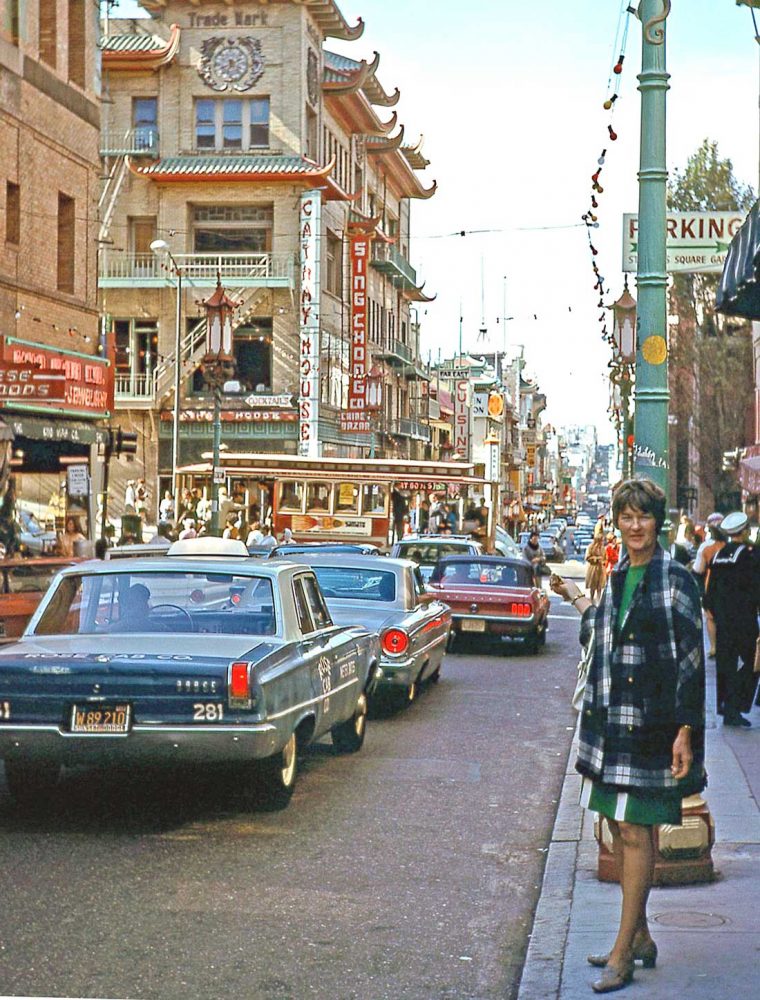 San Francisco, Chinatown in the late-1960s.
Summer fun for a couple of boating parties at the lake.