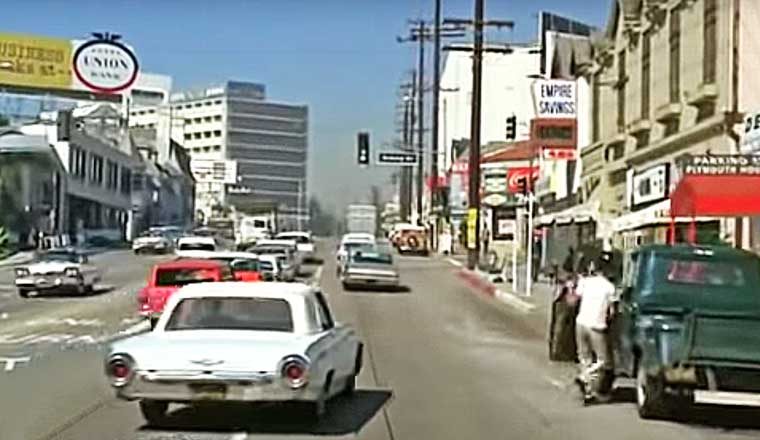 The world famous "Sunset Strip" is a one and a half-mile section of Sunset Boulevard located in West Hollywood, California. The roadway extends west from the border of West Hollywood and Los Angeles to Beverly Hills.
Sunset Boulevard is a twenty-two-mile-long thoroughfare that travels west from the Little Armenia neighborhood located near the Hollywood Palladium in Los Angeles. The Boulevard ends at the Pacific Coast Highway (Route 1) in Pacific Palisades which is situated northwest of Santa Monica next to the Pacific Ocean.
Today's feature contains a pair of videos filmed on Sunset Strip, the first "Sunset Strip 1964" (below) is courtesy of Lost Los Angeles.
"Sunset Strip 1964"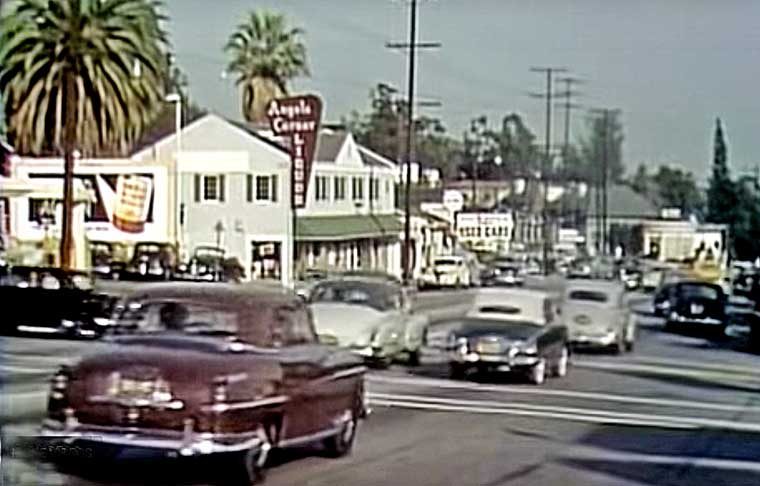 The second video (below) courtesy of Vintage Los Angeles dates to the early-1950s. It has been reported that some of the buildings seen in this video are built on property owned by the Montgomery family since the 1860s and some of the structures have survived.
Share with us what you find of interest in both of the videos. View a number of other photos here on The Old Motor in a series covering Sunset Boulevard.
"Sunset Strip in the 1940s"