This third post in a series of photographs by Roman Kwasniewski of Milwaukee, Wisconsin features the Schoof Ford Special owned by William "Bill" Schoof of Milwaukee, Wisconsin. Schoof's cars began running in the AAA Championship racing series in the mid-1920s and continued on through to the early-1950s.
What we do know of Schoof's early racing activities is he may have had his racing cars built at the Fox Point Garage on Port Washington Road on the Northside of Milwaukee. Another possibility is  he owned the Garage or worked there and constructed the cars himself.
The Kwasniewski photographs are courtesy of Milwaukee Polonia which states that Eddie Czapiewski drove the Schoof Special in the "1924 National Dirt Track Championship" races. The mile-long "Milwaukee Mile" State Fair Speedway in Milwaukee was the team's home track.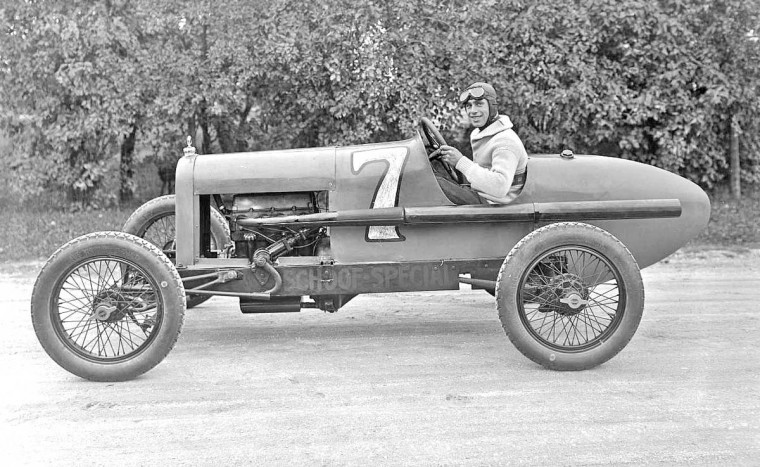 The Schoof Special, like many of the higher quality Ford-based racers of the time used only the following Model "T" Ford parts: frame, axles and a shortened drive shaft, modified springs, crankcase, cylinder block, and transmission. The balance of the parts are either shop-made, modified or purchased from one the many Ford racing parts suppliers active at the time. The chassis is a Frontenac design and many of the parts used in it's construction and the body work appear in the Frontenac Ford Catalog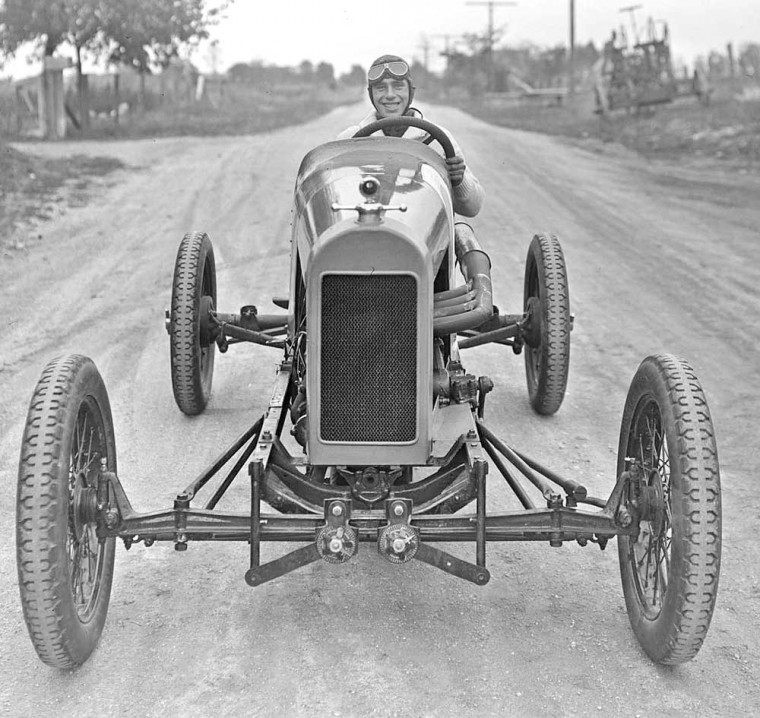 Eddie Czapiewski posing circa-1924 with the car. The front end is a standard Model "T" Ford axle fitted with Hartford friction shocks, and "Fronty"radius rods.
As was commonly done in the period, a second added cross member (visible above) was set back and moved the engine and transmission rearward for better weight distribution. A larger steering box, pitman arm and drag link replaced the Ford units. The wire wheels are pin-drive knock offs with straight side rims and lock rings.
A look at our five-part Model T Ford Speed and Racing Equipment series will give you an interesting overview of some of the manufacturers of speed and racing equipment at the time.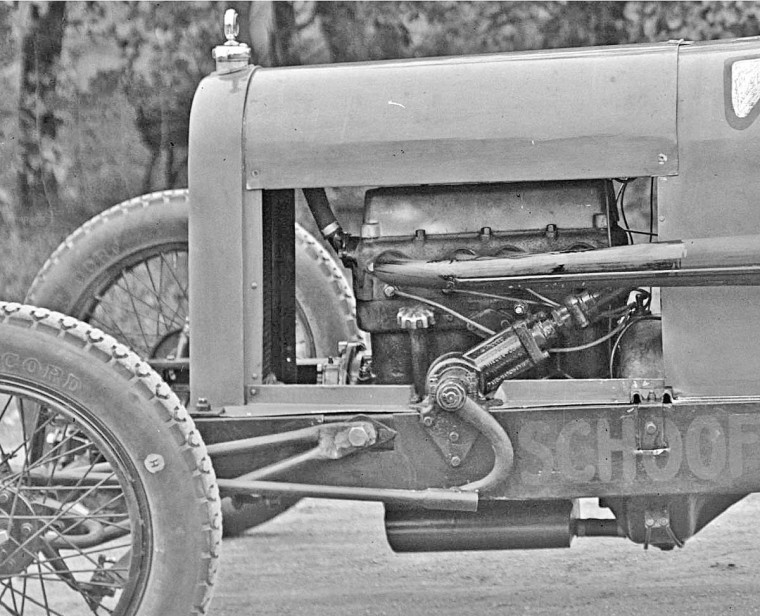 The engine fitted with an eight-valve Rajo "BR or BBR" twin-plug cylinder head, single-stage oil pump and a racing oil pan.