Today's lead image contains a tastefully executed mild 1950s "California Custom" convertible. The only visible modifications are the addition of a custom grille, windshield-mounted spotlight, different hubcaps and the plastic center of the hood badge has been omitted. It may have been lowered all around, although it at least appears to have a forward rake. Tell us about any other changes you can see.
In this series, we ask our readers to tell us the year, make, and model of all of these vehicles along with anything else you find of interest in the photos. You can take look back at all the earlier parts of the Kodachrome Photographs series here. The images are via This Was Americar.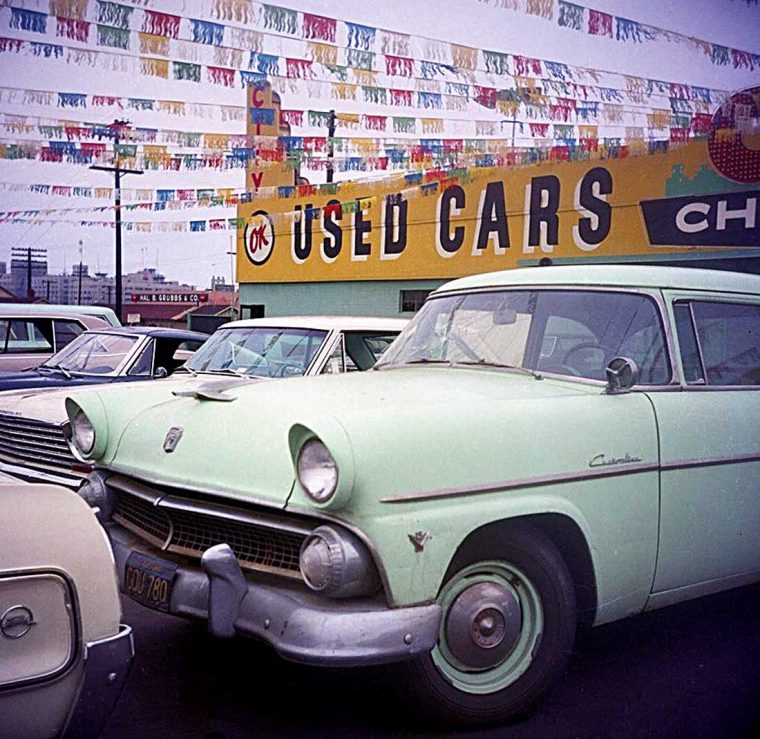 An OK Used Car lot at a Chevrolet dealer located somewhere in California.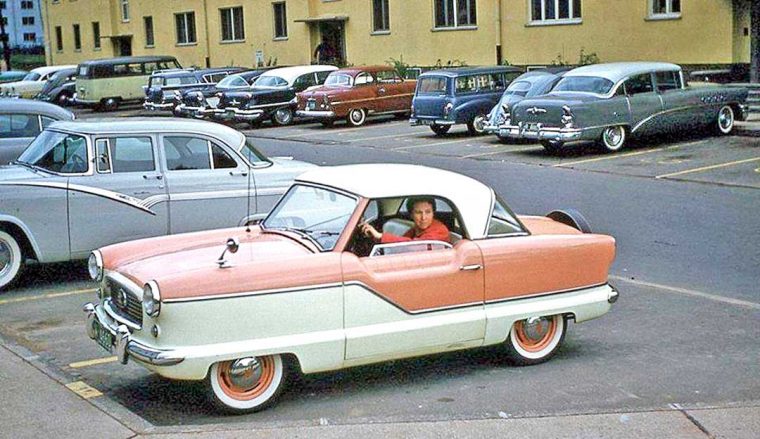 A circa-1960 parking lot image containing a fairly high percentage of imported cars for the period.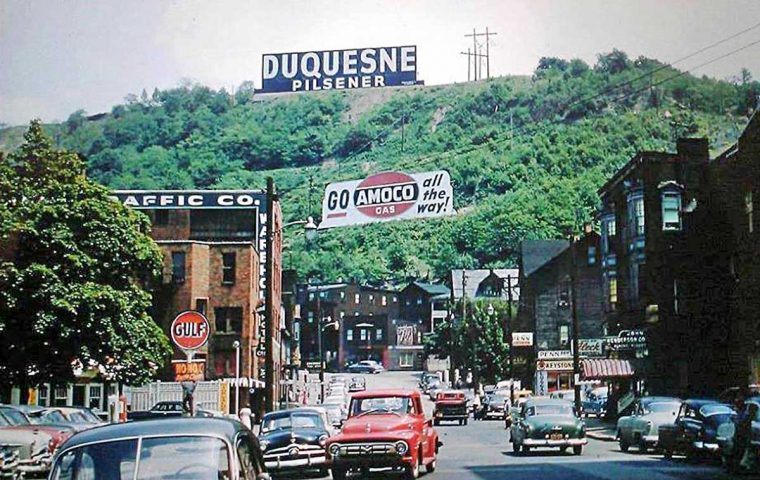 A 1950s street scene identified as having been taken in Johnstown, Pennsylvania.