Here are a couple of fun photos to end up the week. The images were taken at Monument Square located in Grand Rapids, Michigan on March 28, 1949.
The small economy car is an Austin Seven manufactured in the UK by the Austin Motor Company Limited between the years of 1922 to '39. It is powered by a 747cc L-head four-cylinder engine backed up by a three-speed sliding gear transmission in a seventy-five inch w.b. chassis with a forty-inch track width. The publicity photos of this stripped down Austin apparently were taken for use by a Willys dealer in Grand Rapids to promote the sale of its used cars.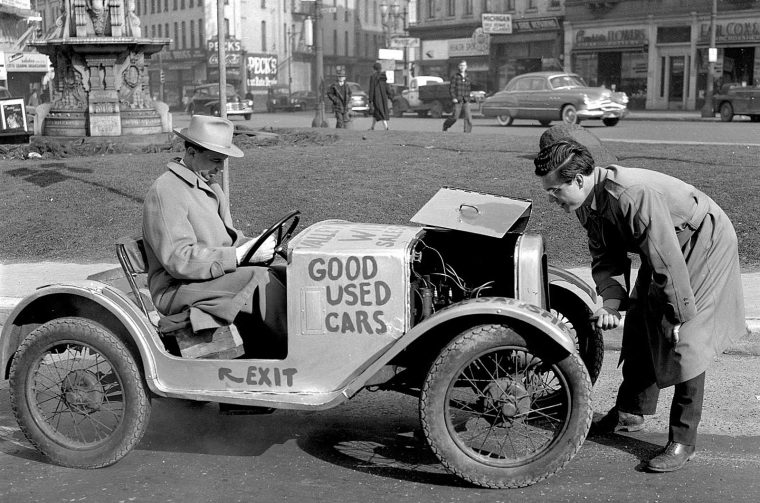 In 1930 the Austin Motor Company began production of the American Austin in Butler, Pennsylvania, although the bodies for the cars were constructed in Grand Rapids by the Hayes Body Works and then shipped to the Austin Factory. Learn all about the Americanized version of the Austin Seven here on The Old Motor in the four-part American Austin Bantam Story.
Share with us what you find of interest in the photographs courtesy of the Grand Rapids Public Library.