The lead photo of a salesman pointing out features of an "Ercoupe" airplane to a customer in the showroom with a Packard behind it at the Packard Company of Minneapolis caught our attention due to the good fortune of being able to have driven and…err fly one of each. The 1948 Packard as pictured (below) was in the shop for a tune-up was and owned by a customer, and the Ercoupe was owned by a friend Andy Smith who kept it at a local flying club's small grass strip airfield located here on a dairy farm in Vermont (nicknamed Dummerston International.)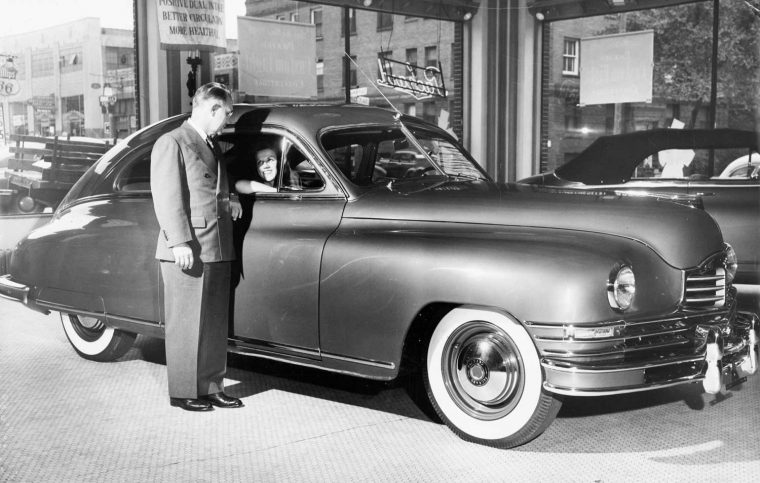 1948 Packard club sedan on the showroom floor at the Packard Company of Minneapolis that was located at 1400 Harmon place in Minneapolis, Minnesota. 
The Packard was a 1948 Standard Eight Club Sedan with a small 288 c.i. straight-eight engine which was a slightly upscale middle market car of the period. It was a pleasant car to drive, but like most other cars of the time in its price range it had a somewhat lackluster performance. The little Erco "Ercoupe" had about as much power as a 36 h.p. Volkswagon, but it was FUN to fly and the controls are laid out like a car.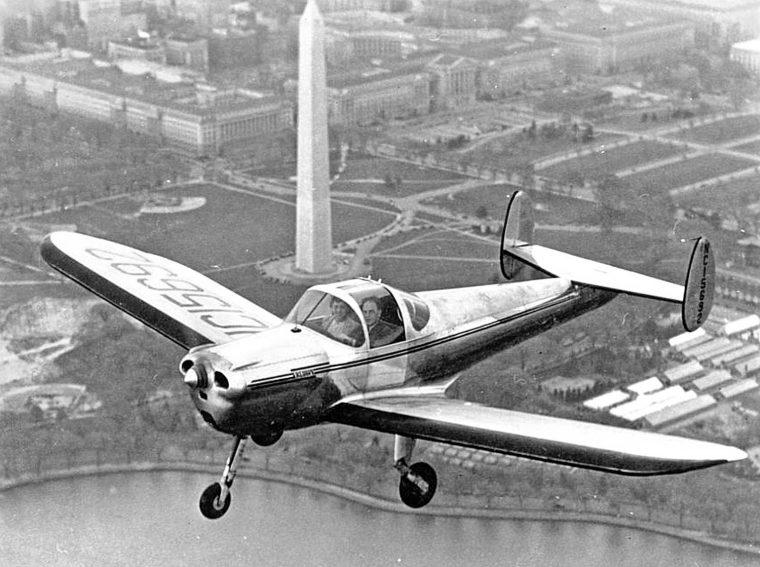 An "Ercoupe" in flight over Washington DC.
Andy's "Ercoupe" was powered by a 75 or 85 h.p. air-cooled Continental O-190 flat-four aircraft engine and was a marvel of simplicity. It was very easy to operate as it is only equipped with a control wheel used for all changes in direction and has no rudder pedals such as a typical airplane does. Turning left or right on the control wheel "steers" the aircraft the same way as the steering wheel turns a car; to climb up the wheel is pulled back and to descend it is pushed forward. The only other controls are the hand throttle, ignition switch for dual magnetos, carburetor controls and the starter button on the dashboard.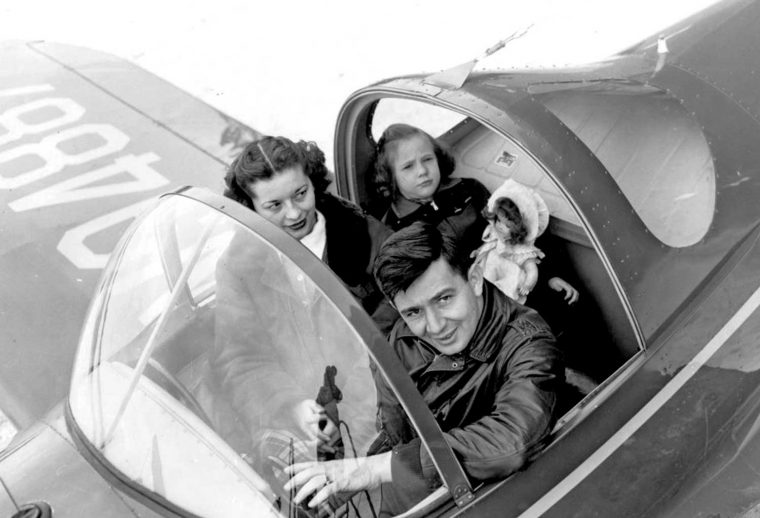 Dual controls and room for two and a half passengers.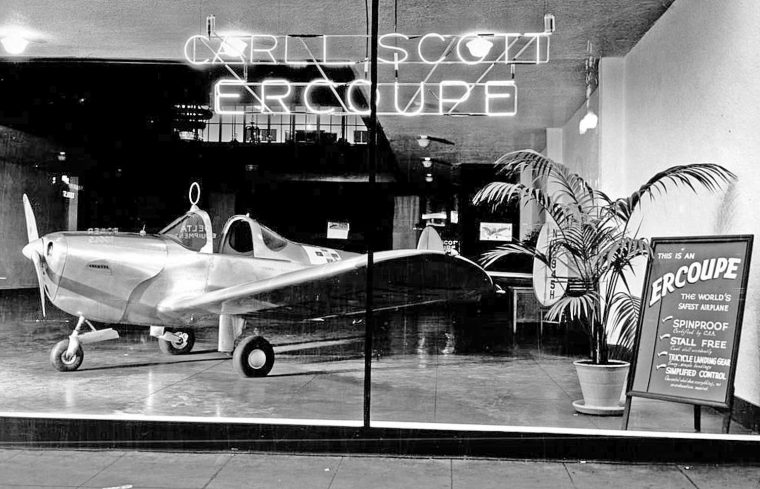 An Ercoupe offered for sale in a department store window.
The full details of the Ercoupe story "The Rise and Fall of the Plane Anyone Could Fly" can be found at the Smithsonian Magazine the source of the Ercoupe photos courtesy of the College Park Aviation Museum.
Learn more about the Packard in a 1948 Packard sales brochure at The Old Car Manual Project. The Packard Company of Minneapolis photos are courtesy of the Hennepin County Library.