This set of images of the American Auto Parts Wrecking Yard located in Grand Rapids, Michigan was taken on March 29, 1948, by the Robinson Studio for the "Grand Rapids Herald-Review" newspaper.
The lead image is a view of an employee using an oxygen-acetylene torch to cut a vehicle into manageable-sized pieces. The facility then used a metal bailer to compact the steel body of a car or truck into cubes. The bulky parts of a vehicle consisting of the frame, axles, springs, wheels, engine, and transmission were placed into a mixed ferrous metals scrap pile.
The more valuable steel cubes and the mixed scrap were then sold to a metal buyer or a steel mill and transported by truck or rail. Radiators and other copper and brass scrap and aluminum was sold to a non-ferrous metal buyer.
Share with us what you find of interest in the photographs courtesy of the Grand Rapids Public Library.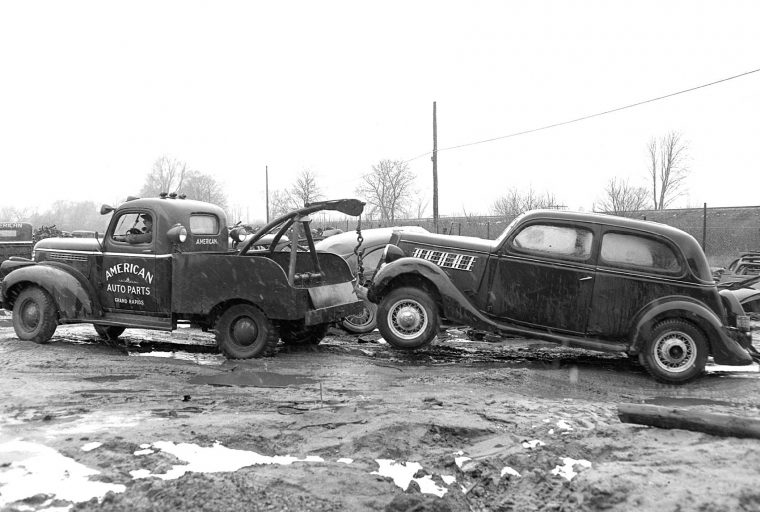 Wrecking yard employee uses a Chevrolet tow truck to bring in a 1935 or '36 Ford Tudor sedan into the facility.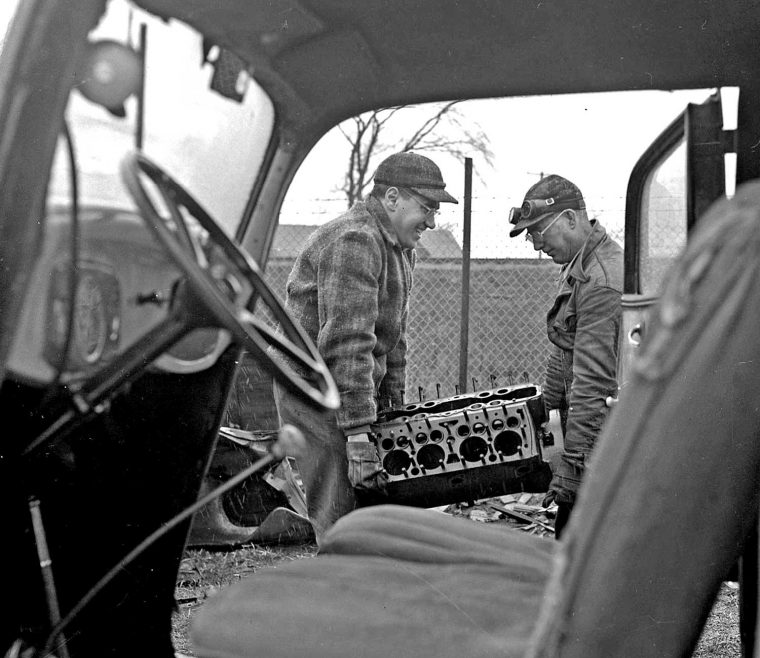 A Ford Flathead V-8 block being carried past a 1933 or '34 Ford sedan.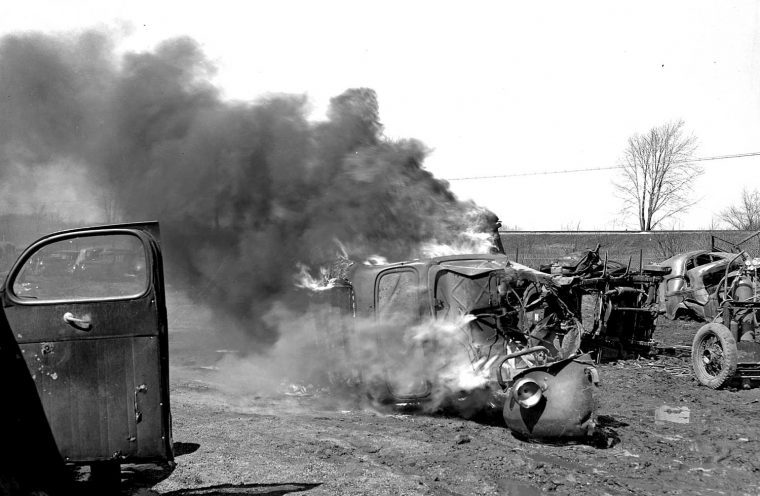 Most vehicles were set on fire to burn out any wooden body framework, upholstery, cardboard and rubber so the scrap could be sold for a higher price per pound.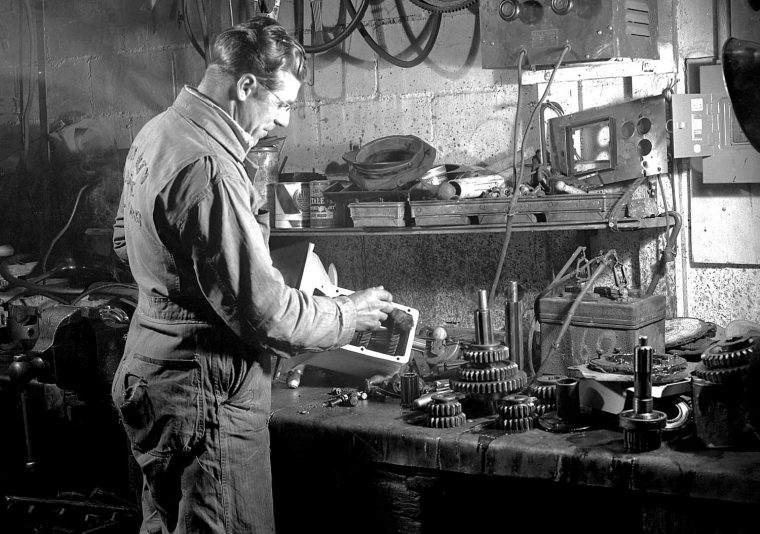 An employee overhauling a Ford transmission in the workshop.