Direct mail from automobile dealers to customers and potential car buyers has been in use for at least the last one-hundred years as a way to entice buyers into the showroom to view the new models or as a reminder to bring their car into the service department for maintenance.
After the introduction of Kodak Kodachrome and other competing brands of this type of film in the late-1930s, and the addition of inexpensive modern post-war color photo printing car dealer's postcards changed with them. Soon, car sellers, postcards began to use "those nice bright colors" to entice buyers into the showroom.
The lead postcard in today's feature was sent out in 1957 and '58 by Ivy Russell Ford located in Houston, Texas along with other recently added postcards from auto historian Alden Jewell's collection that will brighten up your day.
Share with us what you find of interest in this set of postcards and view earlier features here containing Alden Jewell's photos and postcards.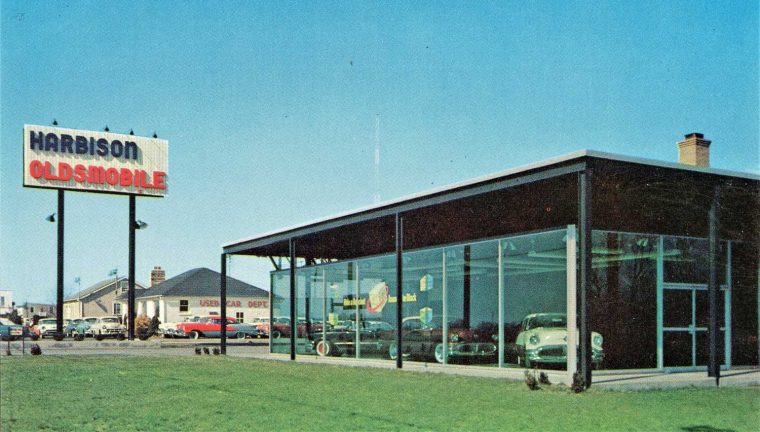 1956 – Harbison Oldsmobile, Morrisville, PA.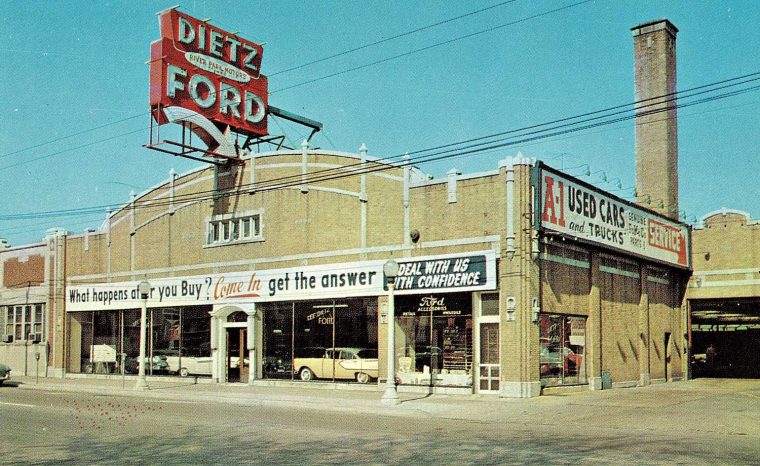 1957 – Dietz Ford, Chicago, IL.

1959 – Halladay Motors Olds-Cadillac Cheyenne, WY.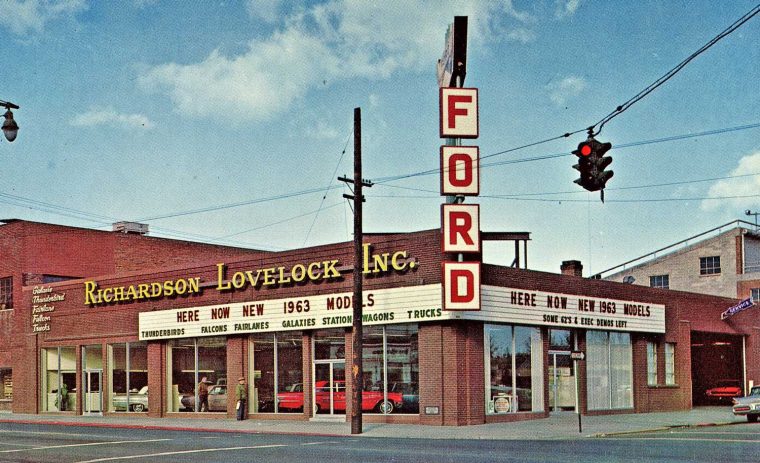 1963 – Richardson-Lovelock Ford, Reno, NV.