In the mid-1960s some of the younger generation was beginning to let their hair grow longer and business must have been a little slow at the time for a barbershop located in the shopping plaza visible in the lead image. To drum up more business the owner of the shop apparently had this signboard made up and placed it on this older sedan and left it parked in the lot.
In this series, we ask our readers to tell us the year, make, and model of all of these vehicles along with anything else you find of interest in the photos. You can take look back at all the earlier posts in the Kodachrome Photographs series here. The images are via This Was Americar.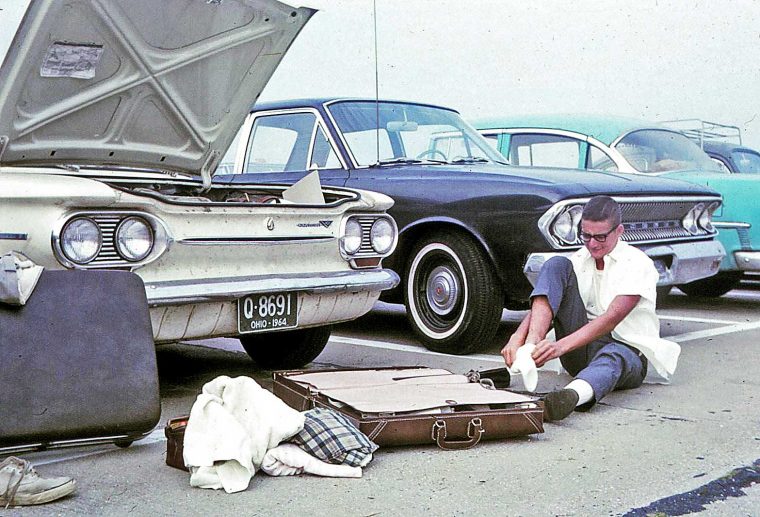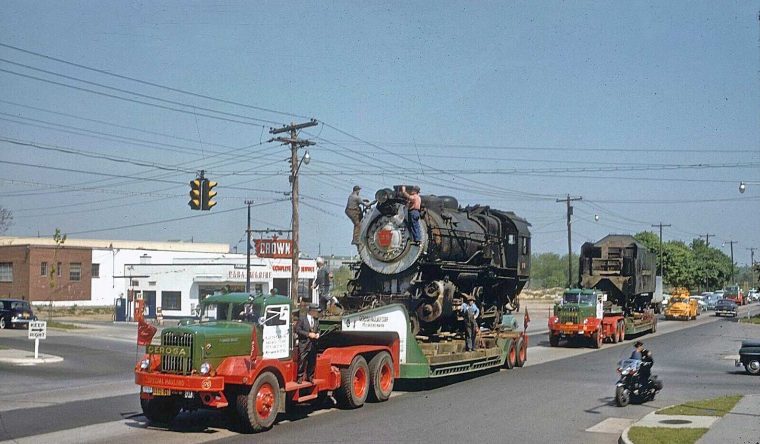 Moving this steam locomotive on Long Island was a complicated operation.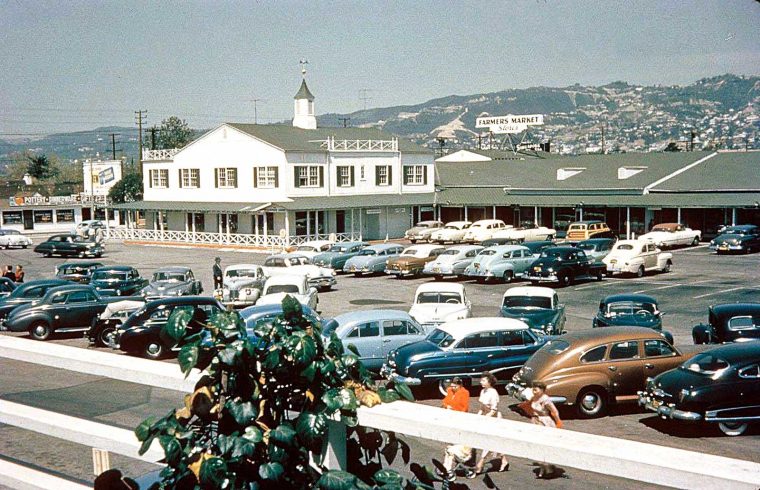 The Farmers Market in Los Angeles, CA.