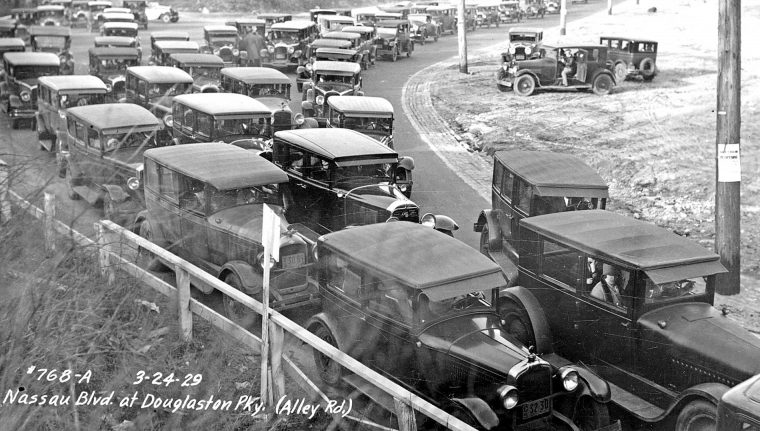 The old saying "Nothing Stays the Same Forever" is certainly true in this case as not much of anything other than some of the earth in this March 24, 1929 view of Nassau Boulevard and Douglaston Parkway intersection located in the Little Neck neighborhood of Queens, New York has survived.
Nassau Boulevard has been replaced by the Horace Harding Expressway and the Douglaston Parkway has been reconfigured. Both roadways now intersect each other at a ninety-degree angle next to a bridge that crosses over the Long Island Expressway, the location can be viewed in recent pictures accessed from the left-hand side of this map.
Share with us what you find of interest (above) in the enlargement of the lead image and (below) in the original photo courtesy of the Queens Library.