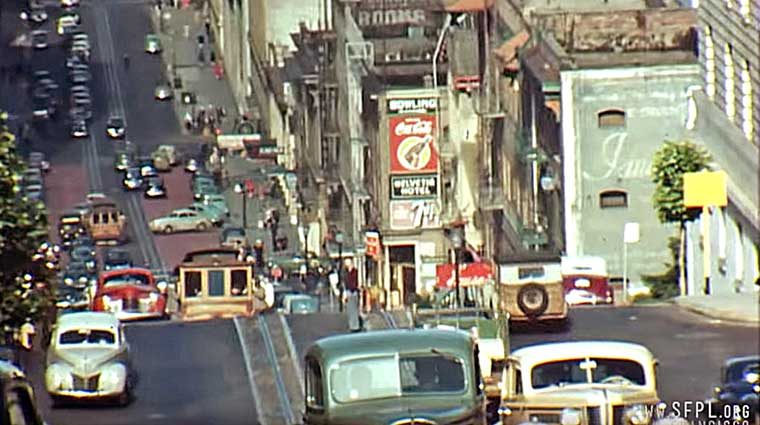 Today's feature contains two videos of film shot on the streets of San Francisco, Los Angeles, and Portland, Oregon in the late-1930s and the 1940s.
The first video begins with almost two-minutes of fantastic color footage of cars and trucks on the streets of the City via the San Francisco Public library. Also included are cable cars on the Presidio Avenue, California and Market Streets route and the O'Farrell, Jones and Hyde Streets run. The balance of the video is made up of other interesting black and white stock footage shot in Los Angeles and a short film clip taken in a foreign city beginning at 5:18.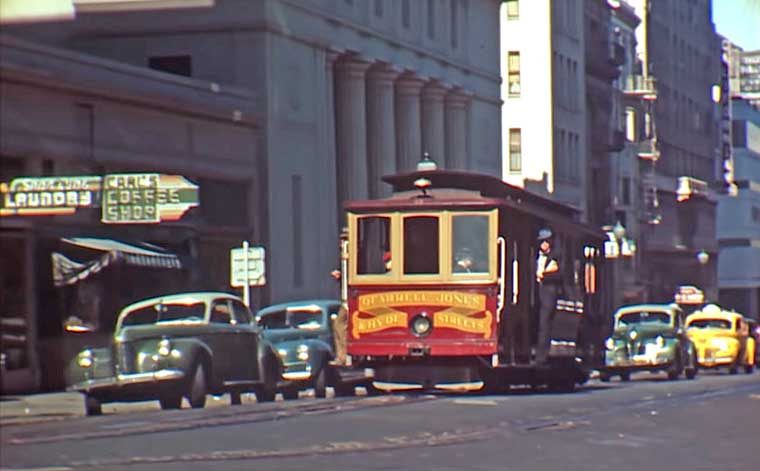 O'Farrell, Jones and Hyde Street cable car.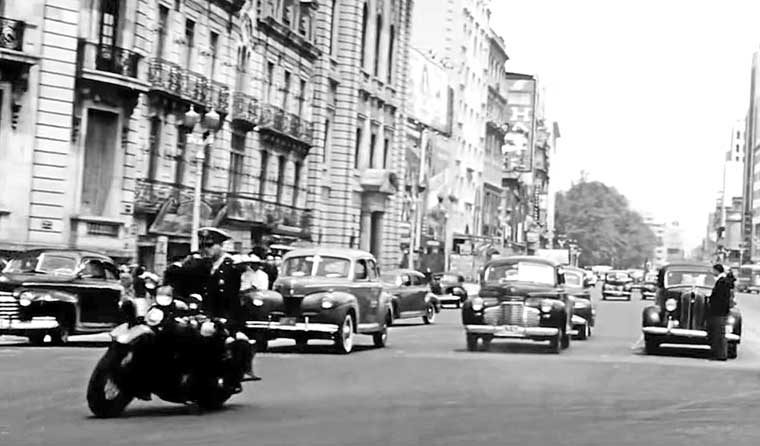 Stock footage (above and below) on the streets of Los Angeles.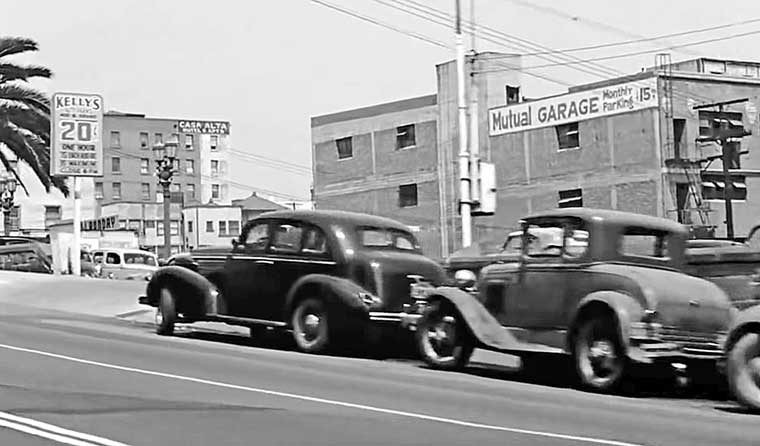 "1940s Cars, Cities and Traffic Footage" contains San Francisco and Los Angeles street scenes
This second fast-paced video proving that aggressive driving is nothing new found via Clayton Pattison was filmed in Portland, Oregon in 1939 at the intersection of Sandy Boulevard and 33rd. Avenue (the video title is incorrect.)
Share with us what you find of interest in both of the videos.