The "Anderson Special" is an interesting Pre-World War I racing car that apparently was based in the Kansas City, Missouri area. The naming nomenclature used by the Contest Board for cars entered in AAA races at the time point to the car being either built, owned, or sponsored by someone named Anderson. The driver is A. F. "Andy" Scott who earlier was a riding mechanic for the Stutz Factory racing team.
The first reference of the car and driver found in "The Automobile" magazine, dated July 1, 1915, lists Scott as the entrant of the car in the AAA Sioux City, Iowa race in July of 1915. Of the fifteen or so starters, only six cars finished the race and the "Anderson Special" was retired at Sioux City after 28 laps (56 miles) with a split fuel tank.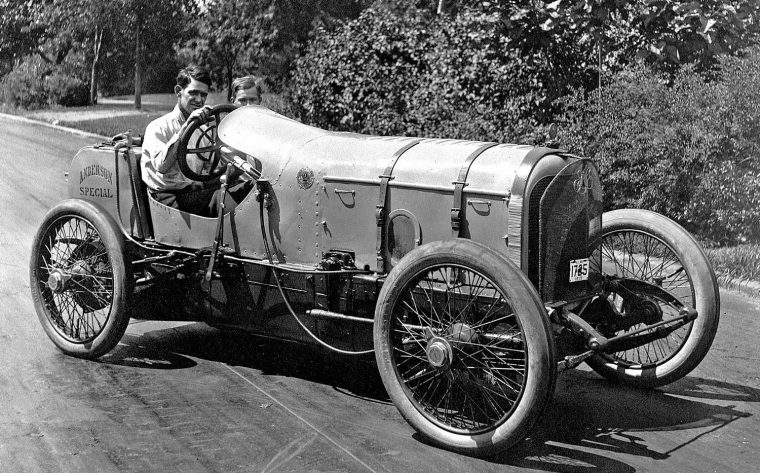 The second reference to the car found in "The Automobile," dated August 5, 1915, covering the AAA Des Moines, Iowa race in August. Scott is listed only as deferring his time trial to the second day because of damage to his car. No mention was found of him qualifying or being in the race.
The third reference found in "The Automobile" August 14, 1915, issue lists Scott and the car as being entered in the second of two races at Elgin, Illinois which was held the day after the famous AAA Elgin Road Race. This event was held on the same course although no reference was found of him driving in race.
No other press coverage was found of either the car or the driver in 1914 or 1916. According to champcarstats.com, 1915 was is first and last year he raced on the AAA National Championship trail. Scott is listed as participating in three races during the 1915 season, with one did not qualify/did not start and a best finish of ninth in the two races he ran in.
Share with us what you find of interest in the photograph by the Bivins Bros. of Kansas City, Missouri courtesy of William Creswell.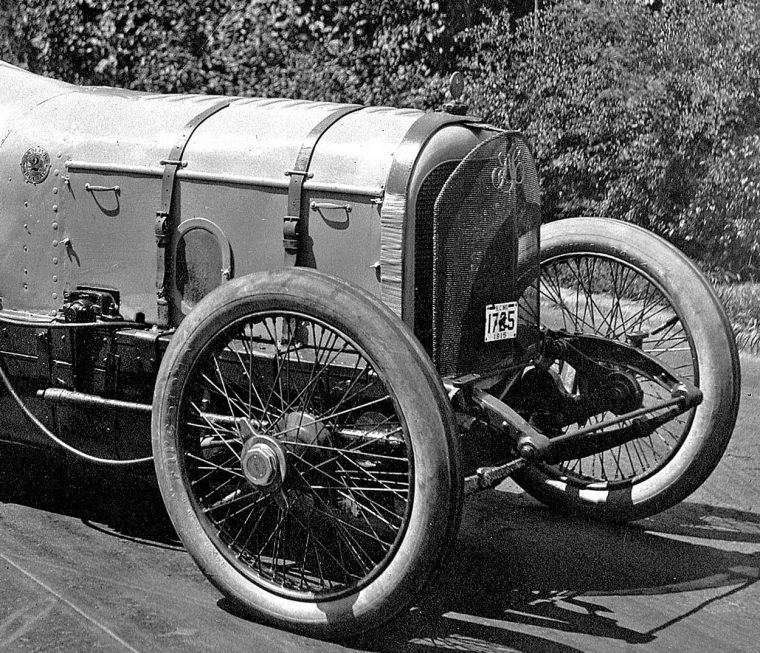 Note the Anderson monogram on the radiator stone guard and the "Anderson Special" number 2 plaque on the side of the cowl.