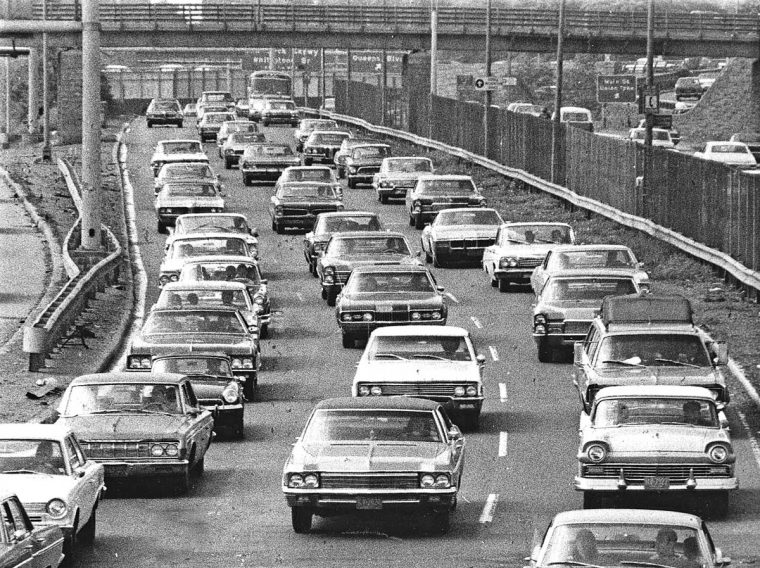 The image (above) is an expandable view of bumper to bumper rush hour traffic on a section of the Van Wyck Expressway. The location is identified by the source as being near the intersection of Queens Boulevard and Main Street. The photo dates to June 8, 1970, and includes 1957 to then-current vehicles.
Whenever one key piece of the transportation network in the greater New York City metropolitan area is not in service, all other forms of surface transportation slow down due to the resulting overload. Such is the case seen here in the expandable photo (below) of the Van Wyck dated to November 30, 1972, and taken at seven am in the morning after the Long Island Railroad was shut down due to a strike overnight. The press release with the picture states that "all major roadways reached rush hour proportions by five-thirty AM, forty-five minutes earlier than usual."
Share with us what you find of interest in the photographs courtesy of the Queens Library.