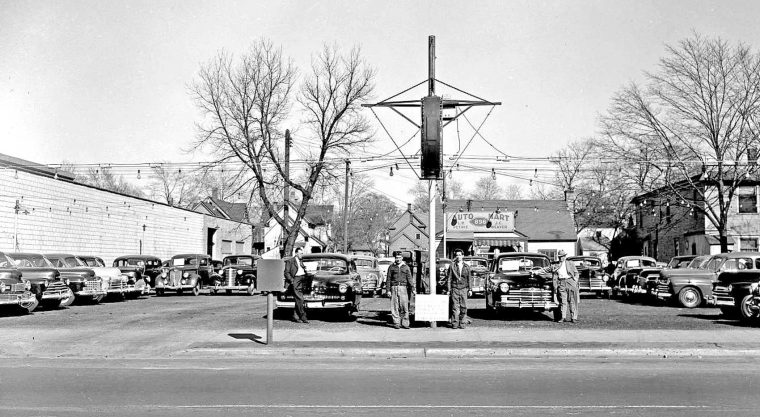 It seems to be common for used car dealer's to have some type of a promotion or "special deal" going on as a way to get you on the lot and try to sell you a car. The Auto Mart, sited at an unknown location in the City of Grand Rapids, Michigan, apparently was not an exception to this rule.
The lead photo taken on April 8, 1949, appears to contain the owners L.B. Petrie and J.C. Weaver along with a couple of lot boys posing with a circa-1930 clunker laying on its side behind the young men. The sign reads "Death Valley Special – Don't Let This Happen To You Buy A Car From The Auto Mart."
Share with us what you find of interest in the photograph courtesy of the Grand Rapids Public Library.