The black Oldsmobile hardtop on top of the platform at Grande Auto's used car sales lot was getting all of the attention on the day the lead image was taken. To add a little color into the front row the management flanked it with a yellow on white compact car and a pink or salmon on black sedan. Can anyone identify the location of Grande Auto?
As is the usual practice in this series, we ask our readers to tell us the year, make, and model of all of these vehicles along with anything else of interest in the photos. You can look back on all the earlier parts of this series here. The photos are via This Was Americar.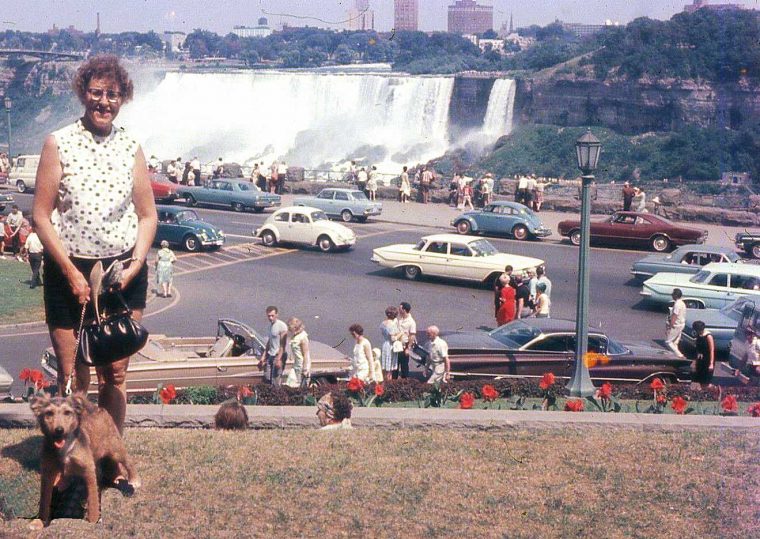 A mid-1960s view of a section of Niagara Falls and a number of period automobiles and vans.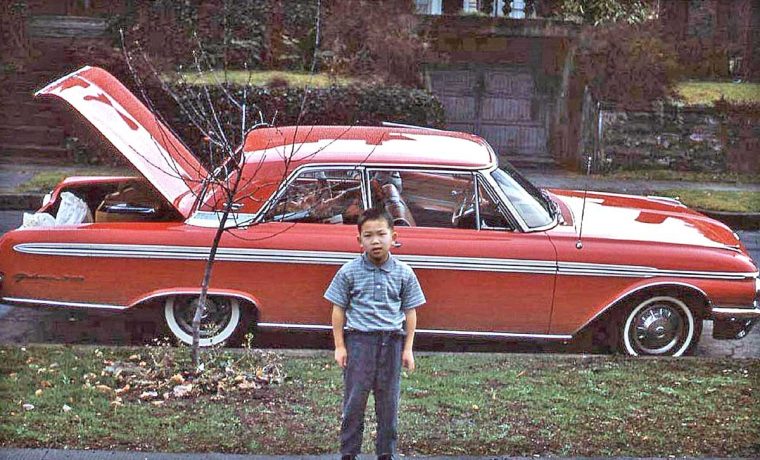 This young boy's family was traveling in style with this bright red two-door hardtop.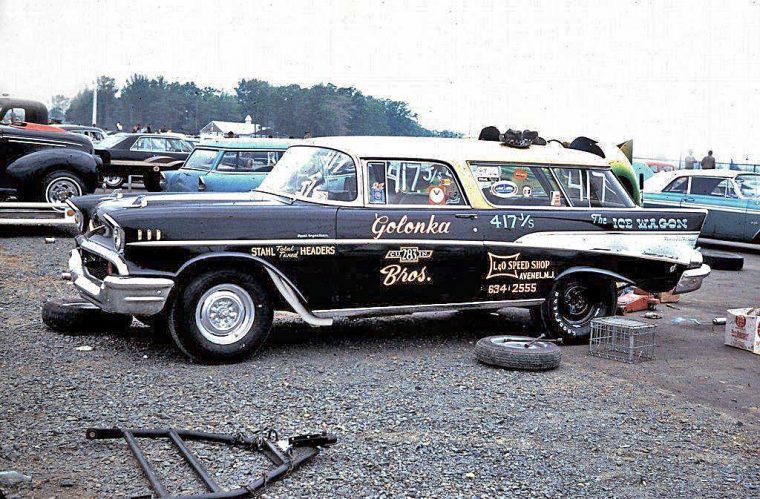 And finally, a rare 1950s station wagon seeing duty at the drag strip in the mid-196os.