Today's post features three "Atlanta Journal-Constitution" images which accompanied an article in the newspaper titled "Cars of the Future at Savannah" in 1952 or '53. Included are the 1951 LeSabre in the lead image and the expandable version (below), a 1953 Oldsmobile Starfire show car, and the 1952 Chrysler C-200 convertible.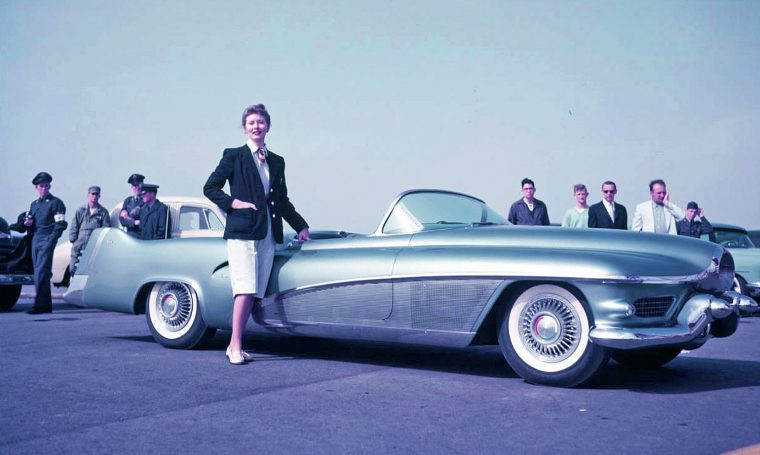 1951 General Motors LeSabre
The LeSabre is best described by Michael Lamm in our earlier "A Brief History of Concept Cars, 1929-51":
"The most significant concept car from that era, at least in my view, was one of the earliest: the 1951 LeSabre. Often wrongly called the "Buick" LeSabre, this car again became Earl's daily driver, but its true significance was that it launched so many styling advances that no other concept car even comes close. The lowness, the fins, and other aircraft-inspired touches, the wraparound windshield plus a host of mechanical marvels made the LeSabre a concept car without equal. Nothing before or since has influenced the automotive industry—nor impressed the public—in the way the LeSabre did for years after its December 1950 unveiling."
"Harley Earl drove the LeSabre as his personal car after giving up the Y-Job. The LeSabre was powered by a supercharged, nitro-burning, aluminum, 215-cid V8, and its other technical innovations were very much in keeping with its radically futuristic appearance."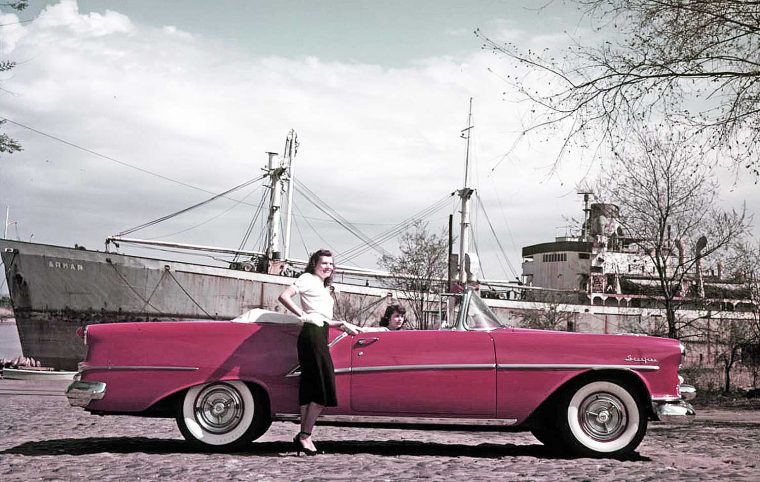 1953 Oldsmobile Starfire pre-production show car that either postdated or was shown at about the same time as the 1953 Starfire X-P Skyrocket concept car.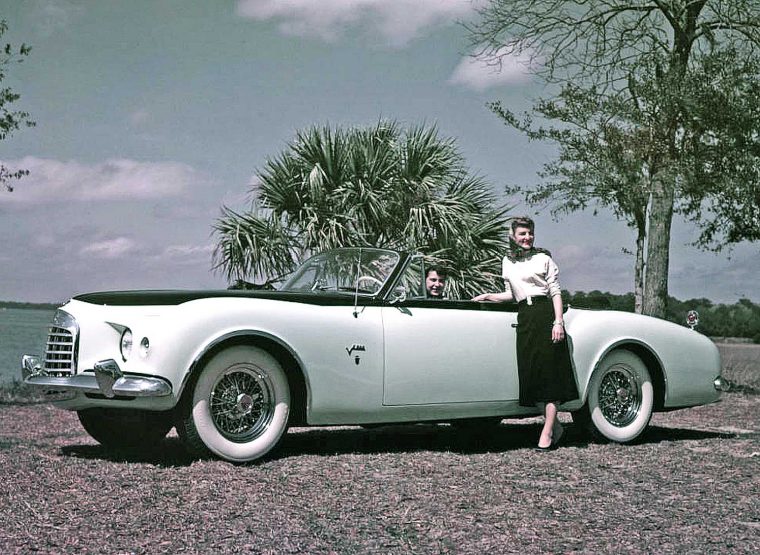 1952 Chrysler C-200 concept car
The 1952 Chrysler C-200 concept car was designed by Virgil Exner and constructed by Ghia in Turin, Italy. The show car was painted light green and black, and featured seventeen-inch wire wheels, and was powered by a Chrysler Hemi V-8 engine. The C-200 followed the 1951 K-310 coupe also bodied by Ghia, both cars are reported to have been built on Chrysler Saratoga Chassis'.
Share with us what you find of interest in the photographs courtesy of the Georgia State University Library.