To start out this week's "Kodachrome Car Photographs" feature we have a very unique mid-1950s Chicago street scene shot through the windshield of a transit bus. The spot is near the intersection of West North (IL-64) and North Laramie Avenues located about six miles northwest of the center of Chicago. In addition to describing and dating the vehicles visible out on West North Avenue, tell us the year, make, and model of the bus. View a modern-day image of the location here.
As is the usual practice in this series, we ask our readers to tell us the year, make, and model of all of these vehicles along with anything else of interest in the photos. You can look back on all the earlier parts of this series here. The photos are via This Was Americar.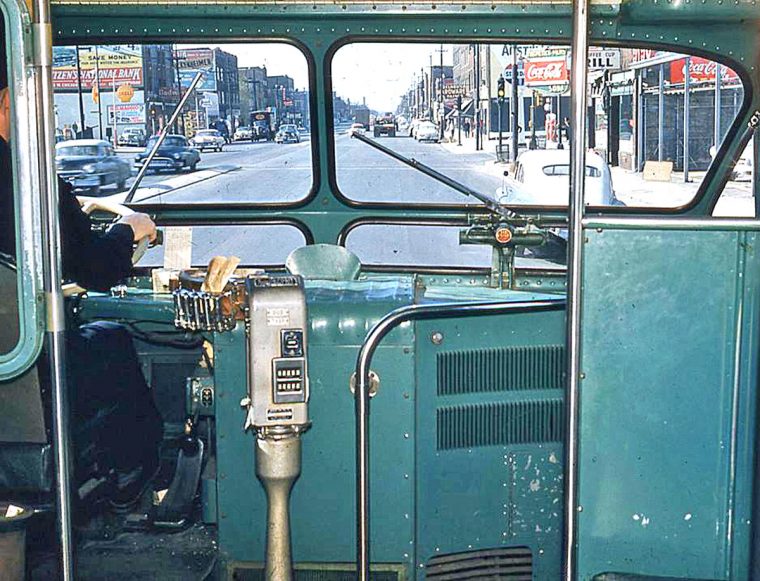 Plastic wasn't a form of payment for this ride. For the benefit of young readers would those of you in the know share with us exactly how the fare was paid and how change was made by the bus driver in the days long before the computer chip was invented.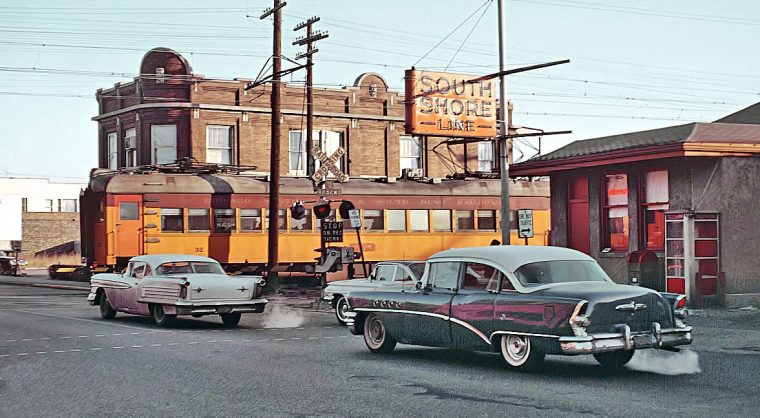 A later view of train and automobile traffic near the "Windy City."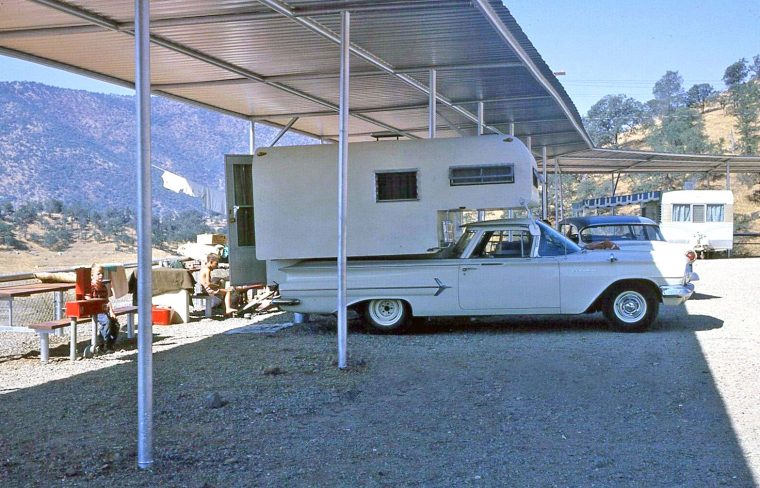 Summer is officially here and so is the camping season, tell us the details this rig.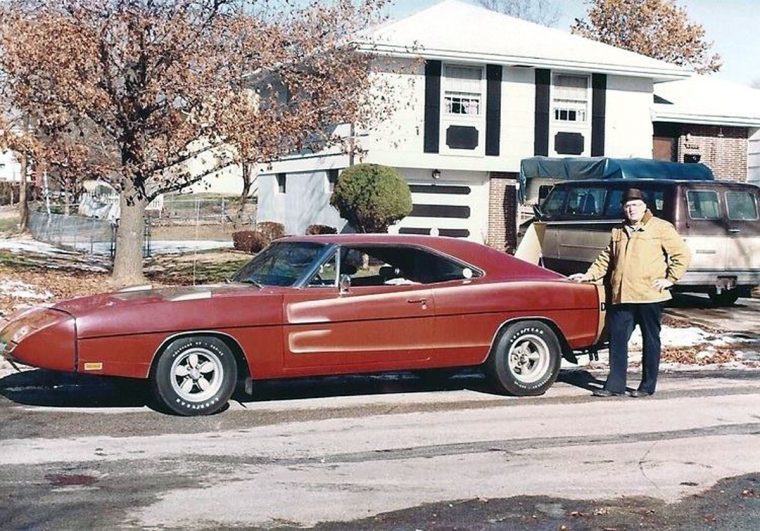 One of the two race track bred versions of a 1960s muscle car.