Several days ago we featured a photo of a General Motors Final Assembly Line taken in 1961. Today's feature images from the same source contain pictures taken in 1959 of a GM body assembly line in a plant located in Wilmington, Delaware that includes Oldsmobile, and Buick body shells being welded together and painted. The final photo contains a 1961 Pontiac body shell on the welding line.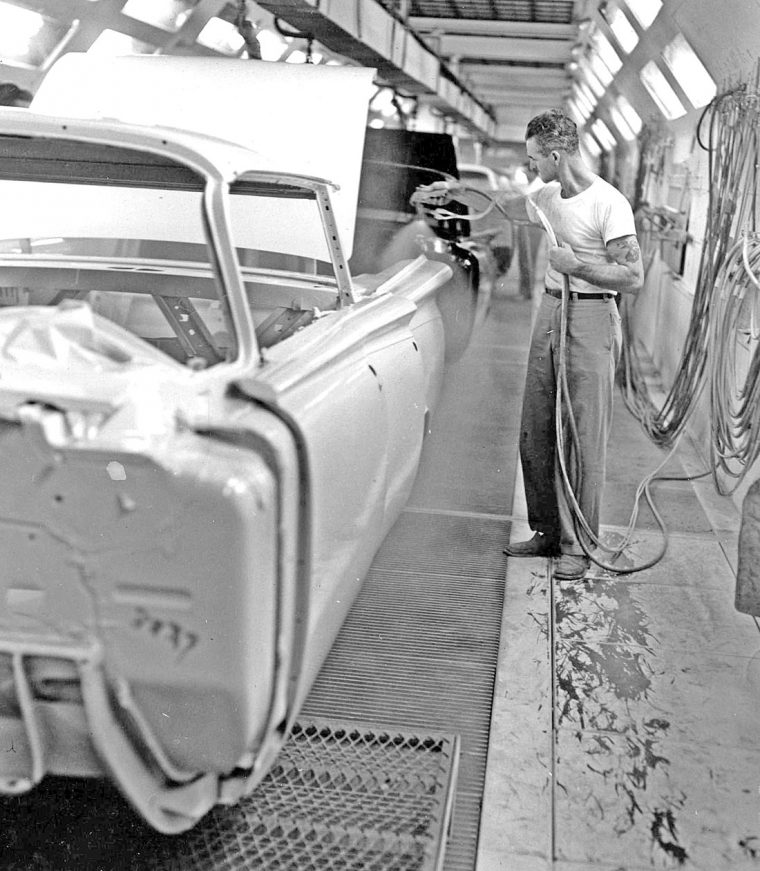 The painting photos were taken in a production down-draft paint booth equipped with powerful fans below the floor grates that pull air incoming air into the enclosure through filters located in the ceiling. As this air flow passes downward it collects the majority of the paint overspray and fumes which leave the area through of the bottom of the booth. In the pre-OSHA days when the images were taken the painters were not wearing air masks.
Share with us what you find of interest in the photos courtesy of the Hagley Museum and Library.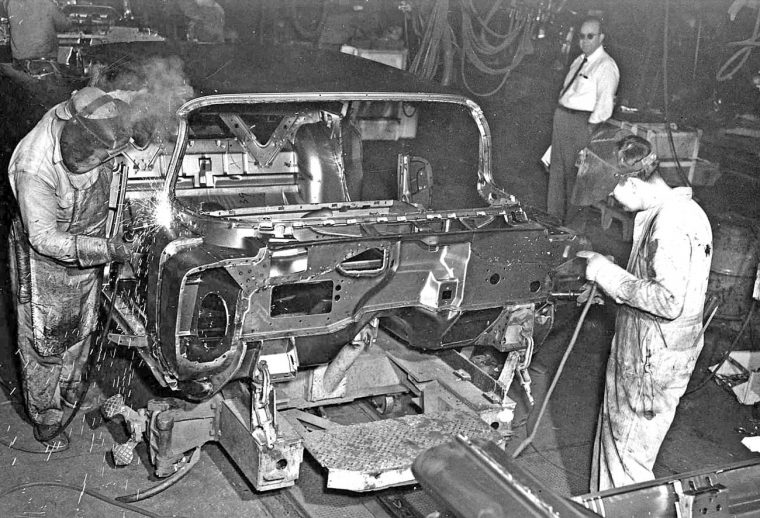 Welding operations on the cowl section of a body shell – (Below) a rear quarter panel and side window opening clamped to a welding fixture are being moved onto a body floor assembly.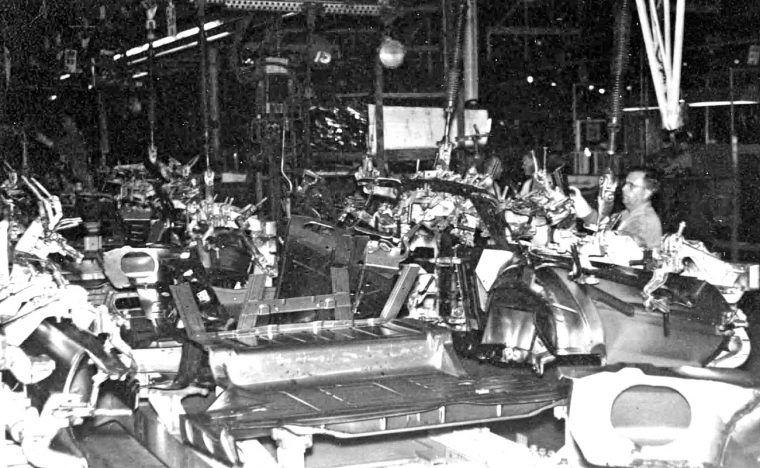 And finally (below) a 1961 Pontiac body shell being spot and arc welded together.