Today's lead image gives us an excellent view of the rear side of half a dozen late-1950s to early '60s cars and a study in contrasts. Within a time frame of five years, the rear end styling of the automobiles in the photo went from over the top 1950s excess to the simpler and smoother designs of the early-1960s. Share with us what you find of interest in this picture.
As is the usual practice in this series, we ask our readers to tell us the year, make, and model of all of these vehicles along with anything else of interest in the photos. You can look back on all the earlier parts of this series here. The photos are via This Was Americar.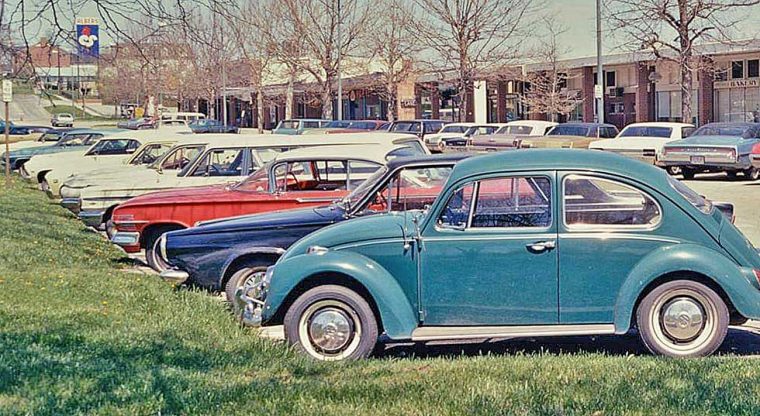 A springtime view of a parking lot filled with 1960s vehicles.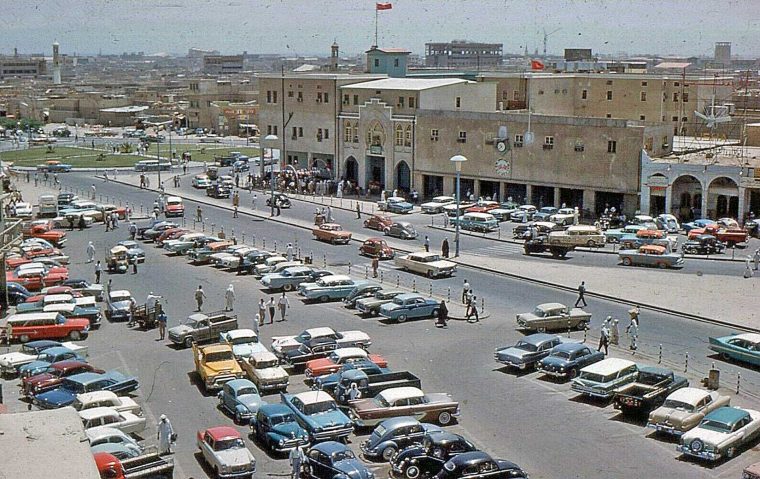 This photo taken in Kuwait in the early-1960s contains American, British, and German vehicles.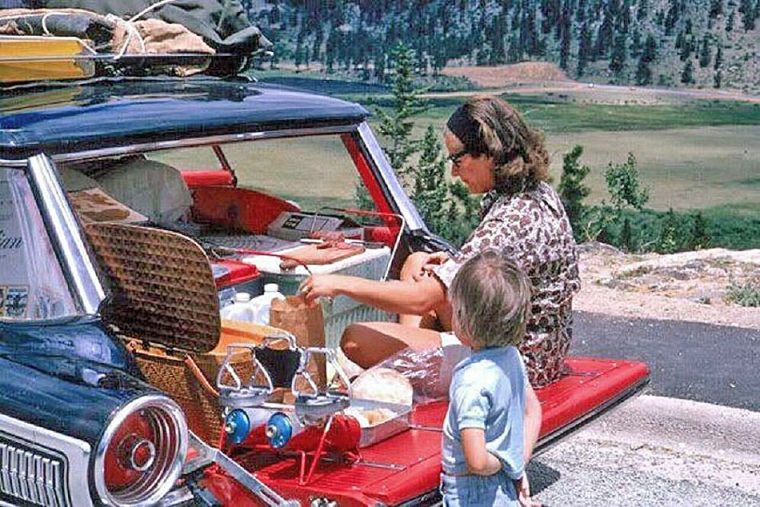 And finally, mom is preparing lunch on the tailgate of this station wagon on summer road trip.