Construction of the Ford Motor Company River Rouge Complex began in 1917 and when finally completed 1928 it was the largest factory in the world. Henry Ford and Company had built a state of the art facility that not only manufactured cars and trucks but also processed the majority of the raw materials necessary to build these vehicles on site.
In addition, iron ore, coal, and lumber from Ford-owned off site properties were shipped to the River Rouge with the Company's own transportation network of boats and trains. Learn more about the River Rouge Complex at The Henry Ford, the source of the photos in this series.
Today's lead image taken on November 25, 1935, contains Ford workers polishing pressed steel 1936 radiator grilles. The surface preparation process was performed on heavy-duty buffing and polishing machines before and during the chrome plating process.
View earlier posts about the River Rouge here.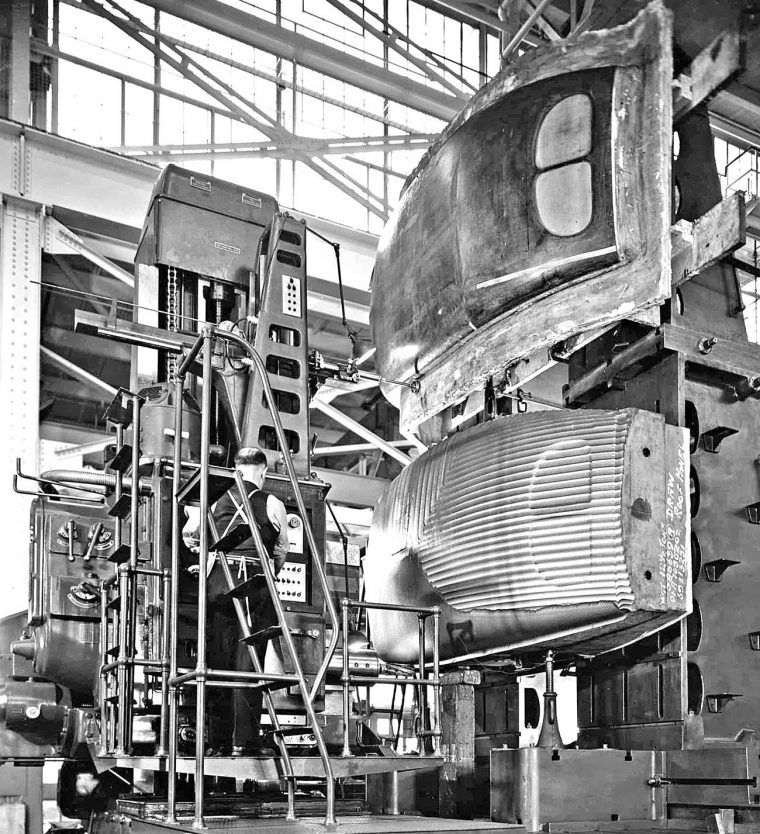 Horizontal milling machine and operator guided by a tracing attachment and pattern (top) in the Tool and Die Shop on January 10, 1939 machines one half of roof pressing die from a block of steel.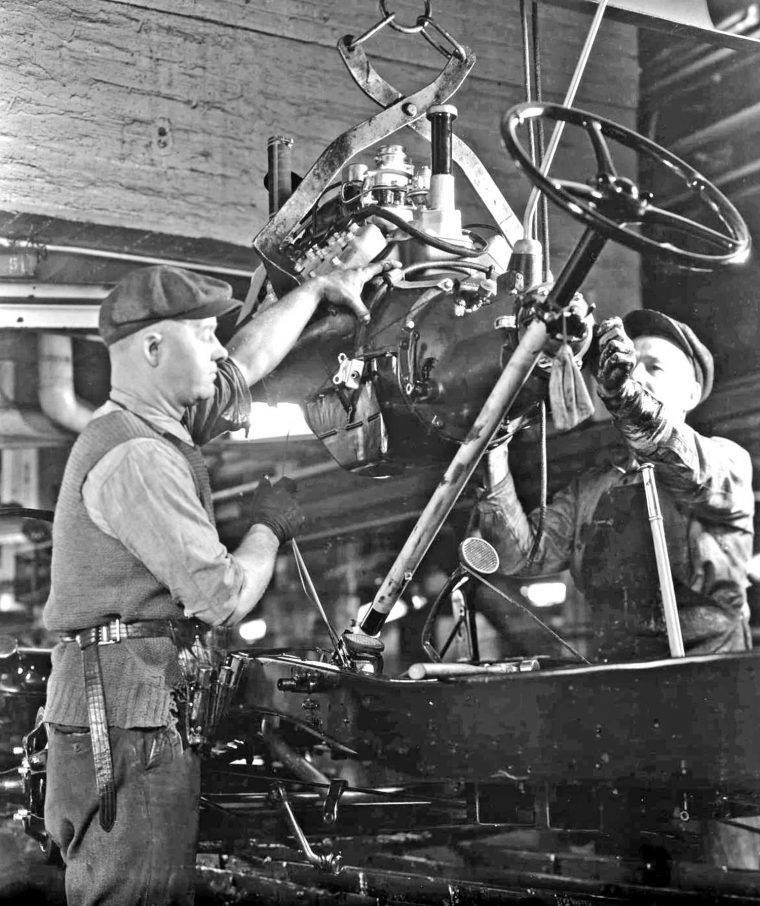 1934 Ford V-8 engine and transmission assembly being lowered into a chassis by workers.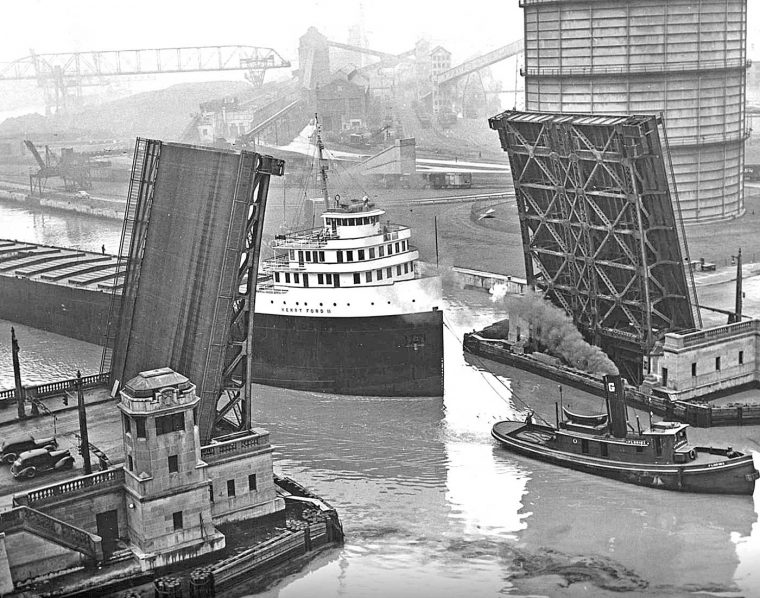 Henry Ford II diesel-powered freighter which was in operation between 1924 and 1988 hauling iron ore and coal. The boat which was a part of the Ford Marine Division is seen being  towed while passing through a draw bridge at the complex.