We start out today with a late-1930s image of Row Motor Sales, an Oldsmobile dealer located at  sixty-six Sheldon Street in Grand Rapids, Michigan. Research has turned up that the sales agency was in business as early as 1931 at 1121 Hall Street in the City. The latest reference to be found was from 1959 when the dealership had moved to 150 Jefferson Ave. SE and had also taken on a Rambler franchise.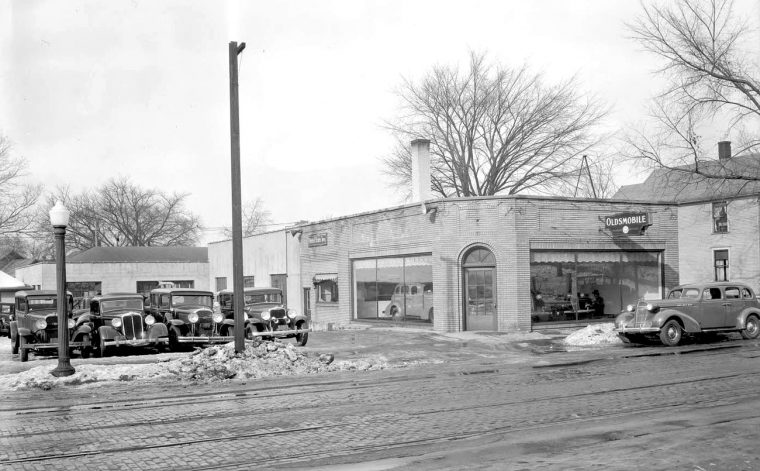 Today's second photo (below) taken in March of 1940 contains a view of the Mulvihill Motor Company which handled Dodge cars and trucks and the Plymouth at 1233 Chicago St. in Grand Rapids. References found about the Company date to 1947 when it was located at 1100 South Division Ave. in the City and to 1962 when it was still in operation.
Share with us what you find of interest in the photographs courtesy of the Grand Rapids Public Library.