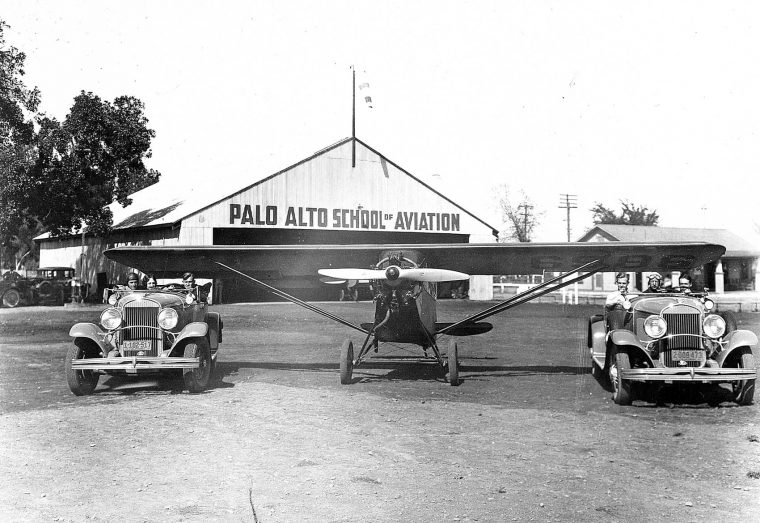 Stanford University, founded in 1885 is one of the premier colleges in the US, it is located in Stanford, CA, forty miles southeast of the city of San Francisco. The automobiles pictured in this post were owned by students at the College in the 1920s and '30s and are the oldest vehicles in a series of images we will be sharing with you courtesy of the Stanford University Library.
The lead image and the enlargeable version of it (above) contain a pair of 1929 Chrysler Model 75 roadsters posed together with an airplane at the Palo Alto School of Aviation which opened a year earlier in 1928.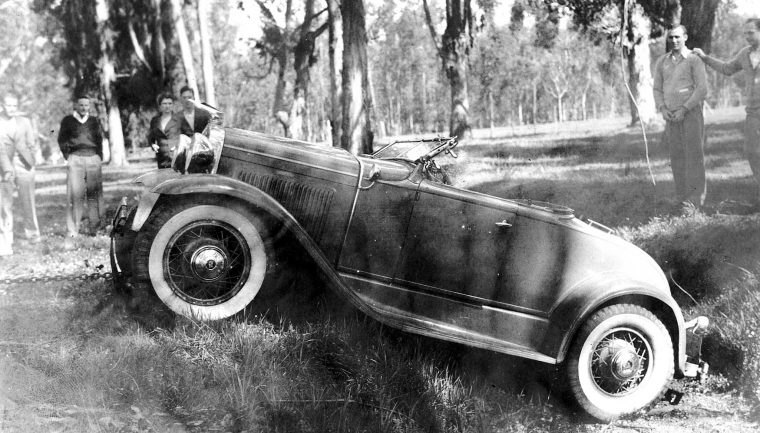 This 1930 or '31 Model "A" Ford deluxe roadster somehow ended up in a ditch and is being pulled out of it with a chain attached to another vehicle. Note the non-original wire wheels with lock rings fitted with over sided tires.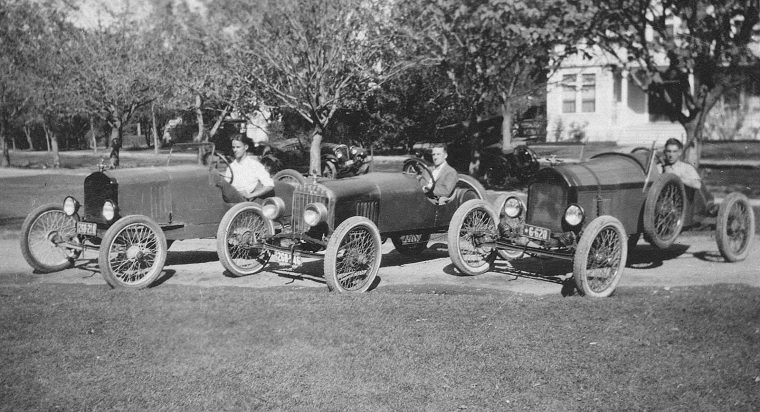 A trio of late-teens or early-1920s Model "T" Ford speedsters and the owners pose for a photo.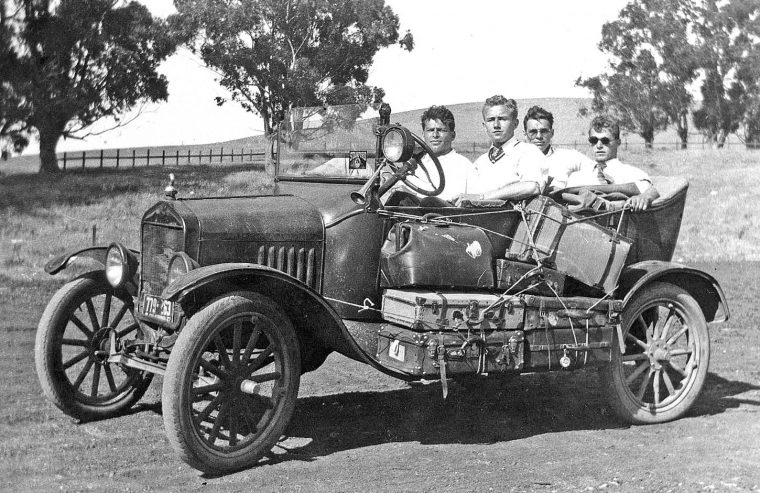 Four young men on a trip pose with a mid-1920s Model "T" Ford touring car in 1927.