For the last installment of the General Motors Assembly Line Images series this post begins with two photos of Oldsmobile, Buick, and Pontiac cars on a unidentified assembly line during the 1959 model year.
The lead photo contains a pair of Buicks and a Pontiac being run on the test "rolls" at the end of the assembly line. A picture from this set of exists which was taken from the driver's side of the Pontiac that shows the speedometer registering sixty mph while the vehicle was being operated. In addition to the drive train test, the lifters and camshaft were being broken in while the engine was being run at moderate speeds.
Share with us what you find of interest in the photos courtesy of the Hagley Museum and Library.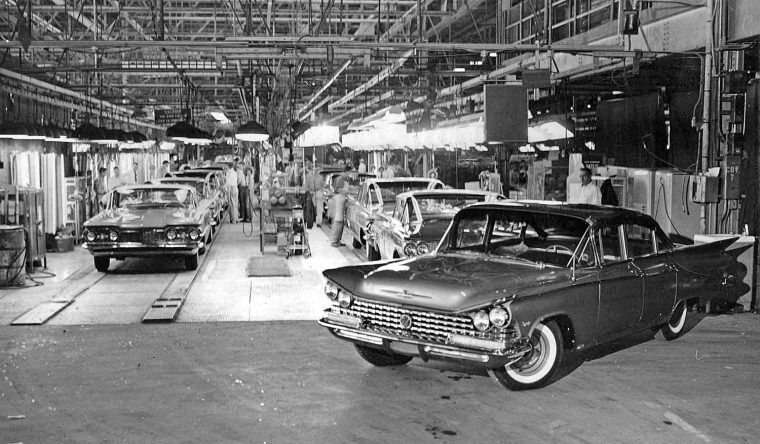 The 1959 Buick on the right is posed in front of other 1959 GM models at the end of the assembly line.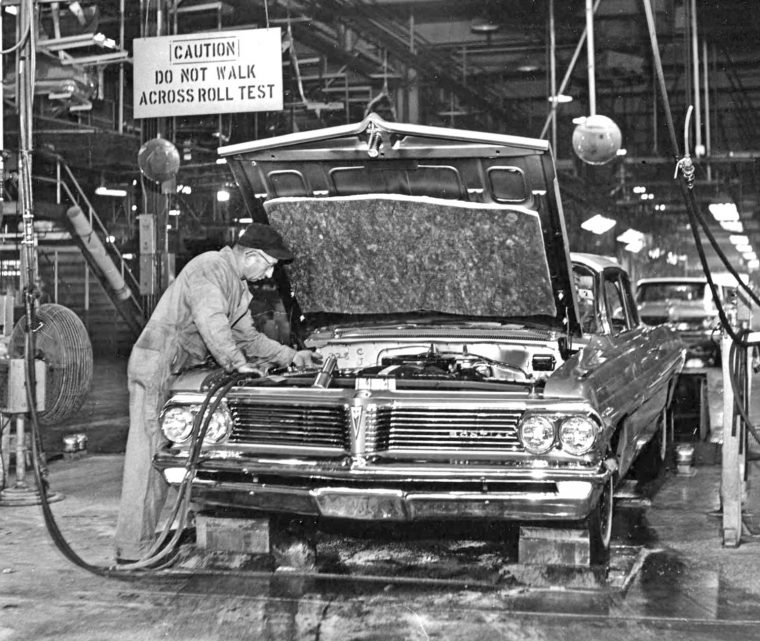 A 1962 Pontiac being tested on the "rolls" at the end of the Wilmington, Delaware assembly line.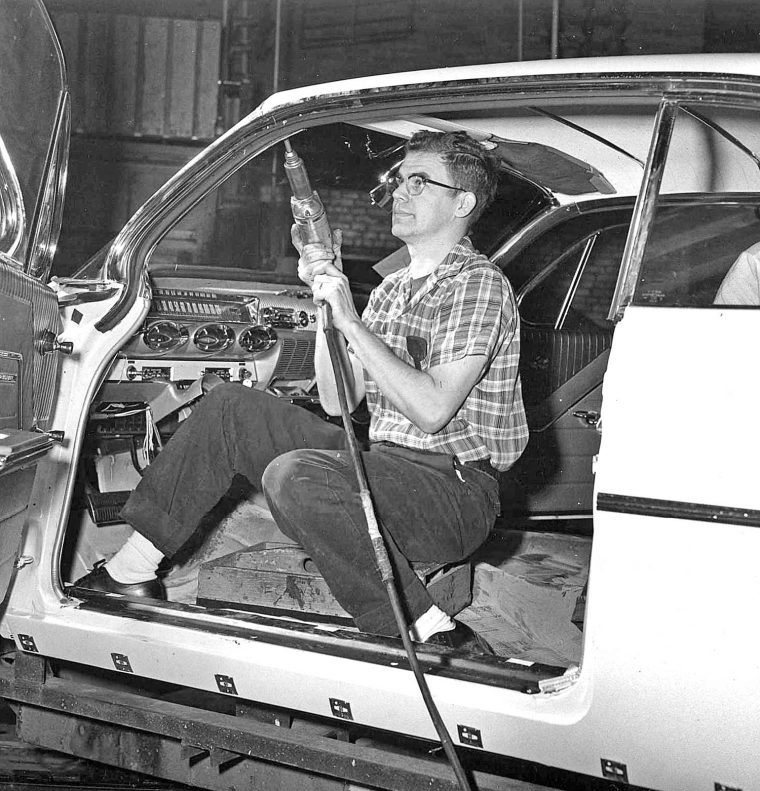 Assembly line workers install trim around the windows, and (below) the coachwork onto the chassis at the body drop station.