In an effort to capture a larger market share in 1935 the Ford Motor Company was promoting "Ford Super Service Stations" which were service garages that also sold gasoline, parts, accessories and new cars. The concept was not a new one as the Automaker sold franchises for similar operations as early as 1914. In 1931 the "Ford News," a Ford Motor Company dealers publication reported about a Ford dealer that operated a "Super Service Station" which may have been the beginning of a sales campaign to promote a new name for the facilities.
The lead image taken at an unknown location contains a 1935 Ford three-window coupe at one of the "Super Service Stations."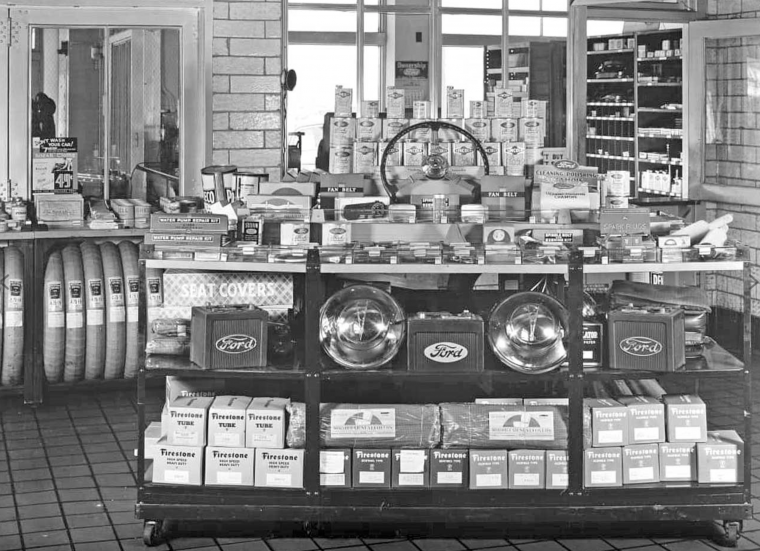 A parts and accessory display photo at the Stark Hickey Ford Super Service Station in Detroit, MI, dated April of 1936.
Earlier we covered the Casey Ford "Super Service Station" at the Pacific International Exposition in San Diego, CA, in 1935 which the Gilmore Oil Company was also involved in.
Share with us what you find of interest in the images by the Ford Photographic Department courtesy of the Henry Ford.
Pictured (below) on August 20, 1935 is the Parfet Super Service Station located in Port Huron, MI.