The management of The Car Strip used auto and truck sales lot certainly knew that investing in attention-getting and memorable neon signage would get car buyers to stop in and look over the offerings. We are hopeful that our readers will be able to identify where the operation was located and possibly tell us more about it.
As is the usual practice in this series, we ask our readers to tell us the year, make, and model of all of these vehicles along with anything else of interest in the photos. You can look back on all the earlier parts of this series here. The photos are via This Was Americar.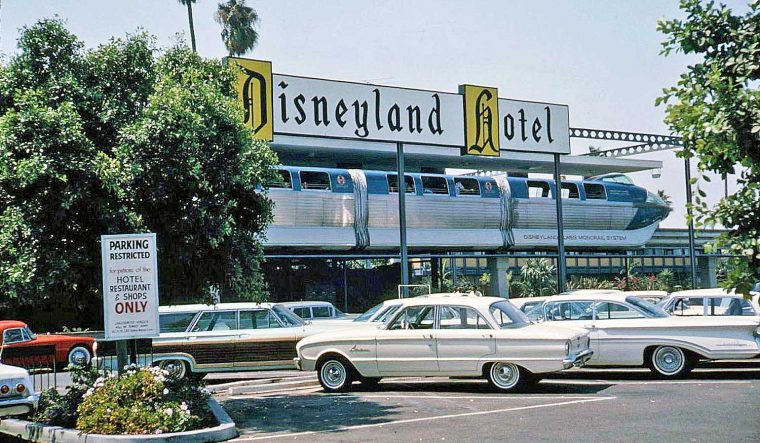 It must have been white car discount day at the Disneyland Hotel.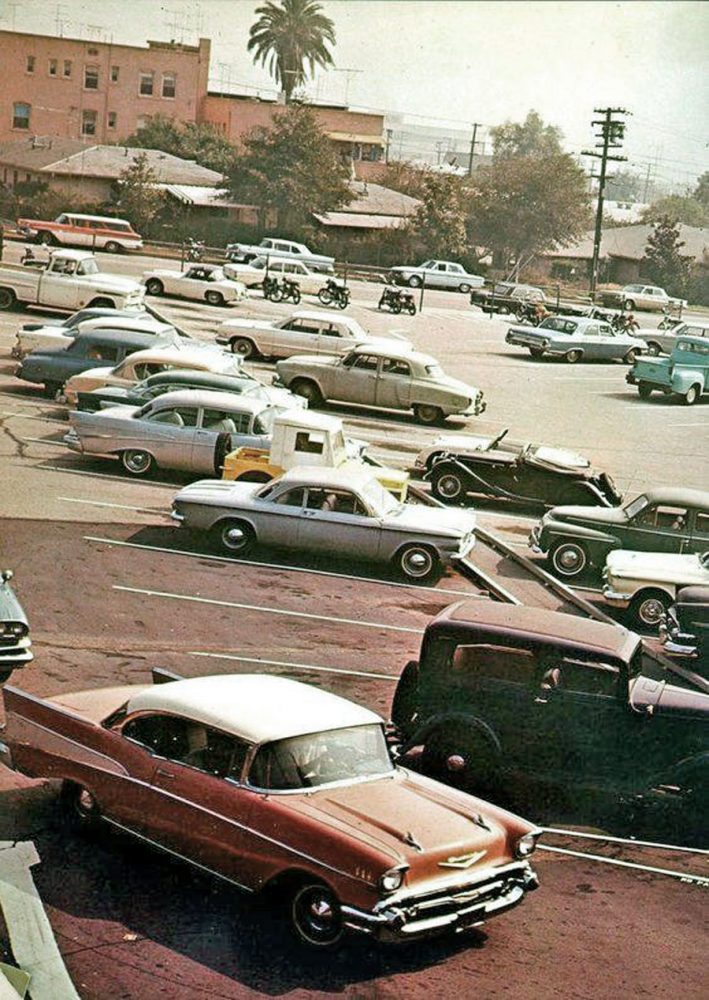 Vehicles manufactured in four different decades are visible in this parking lot scene.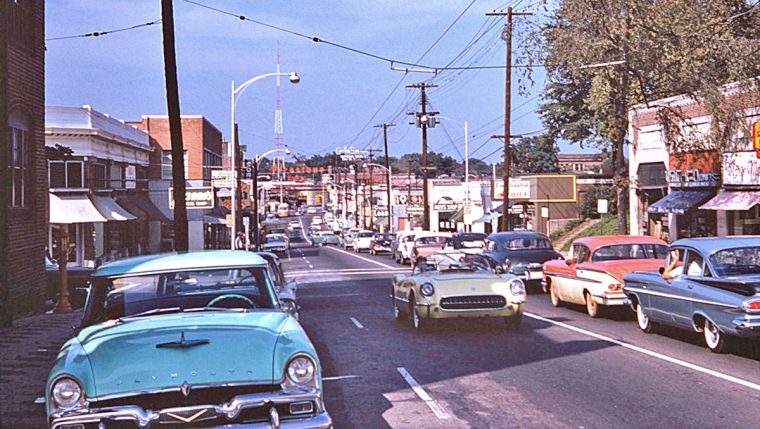 An interesting street filled with fifties cars.