Today we return to the "Images from the River Rouge" series with another set of interesting pictures by photographers who were employed by the Ford Motor Company. The lead photo of the armature assembly line dating to 1934 was taken by George Ebling, who was the chief photographer responsible for the photo-murals on display in the Ford Pavilion at the Century of Progress Exhibition.
Learn more about the River Rouge Complex at The Henry Ford, the source of the photos in this series. View earlier posts about the River Rouge here.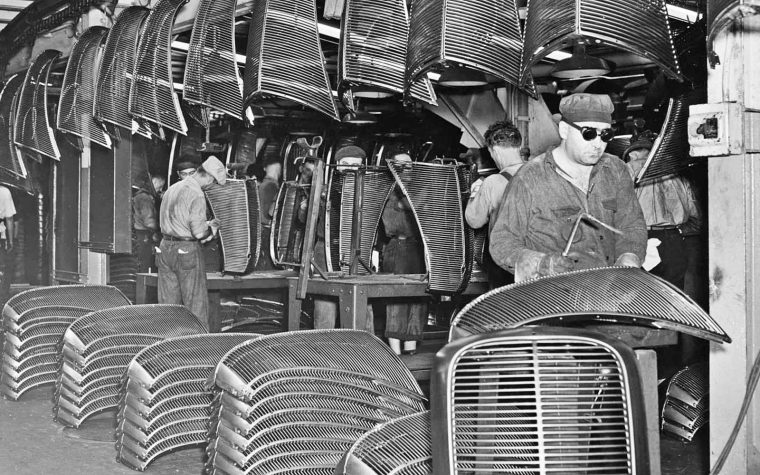 Ford workers repairing fragile 1937 grilles damaged during the manufacturing process.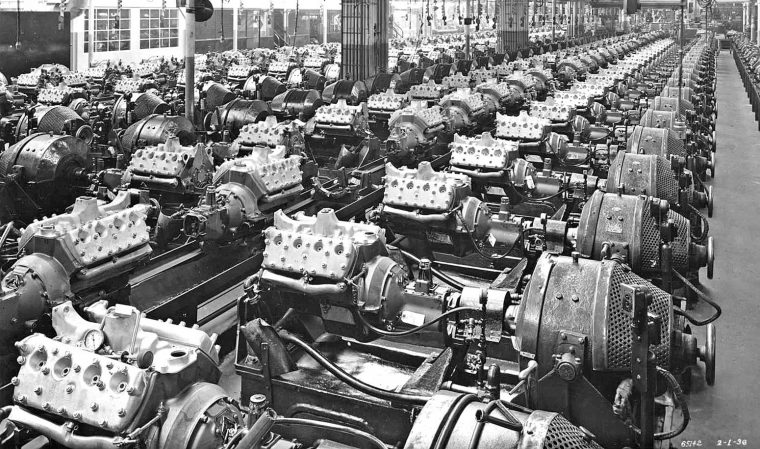 Four banks of engine testing and running in machines February 1, 1936. The oil pressure is monitored by a gauge visible between the transmissions and the electric motors.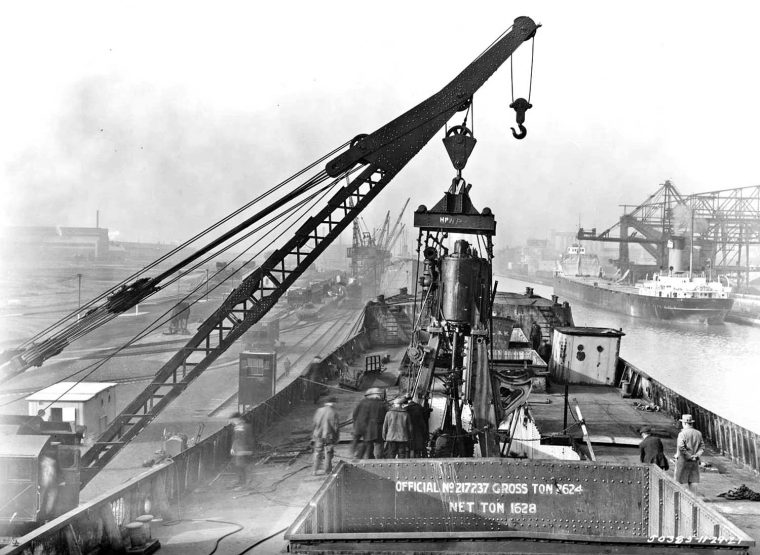 Ford bought decommissioned ships and broke them up for scrap which was recycled in the steel furnaces at the Companies Steel Mill at the Rouge. This image from November of 1927 shows a steam engine being removed from a vessel.