Today's feature images (below) taken at the South Tacoma Motor Company located at 5602 South Tacoma Way in Tacoma, WA, highlight the introduction of the first all new post-war car from Chevrolet for the 1949 model year. The lead image taken a year later at the 1950 model unveiling contains a view of the outside of the showroom.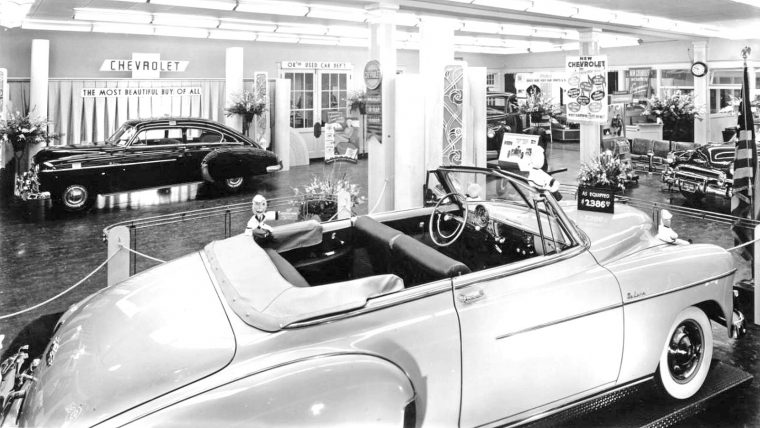 The light-colored "Deluxe" convertible pictured (above and below) in the show room received the lion's share of the attention in these press photos taken by the Richards Studio. Note the small caricatures of a service department manager with note cards next to them sitting on the convertible. The building has survived and is still being used today as an auto sales and repair business. 
Included (below) are two pages from a 1949 fold out sale brochure courtesy of the Old Car Manual Project, the rest of the publication can be viewed here. Also of interest is the 1949 Chevrolet specifications manual which give all of the details of the new offering.
Share with us what you find if interest in the black and white photos courtesy of the Tacoma Public Library.