Today we are posting a series of images courtesy of the Detroit Historical Museum. The lead image contains a newly introduced automobile to the Ford Motor Company product line up that is being presented to a Fire Chief in Dearborn, MI. Share with us all of the details of this car, the accessories it is equipped with, and what organization you believe is presenting the vehicle's keys to the Chief.
As is the usual practice in this series, we ask our readers to tell us the year, make, and model of all of these vehicles along with anything else of interest in the photos. You can look back on all the earlier parts of this series here.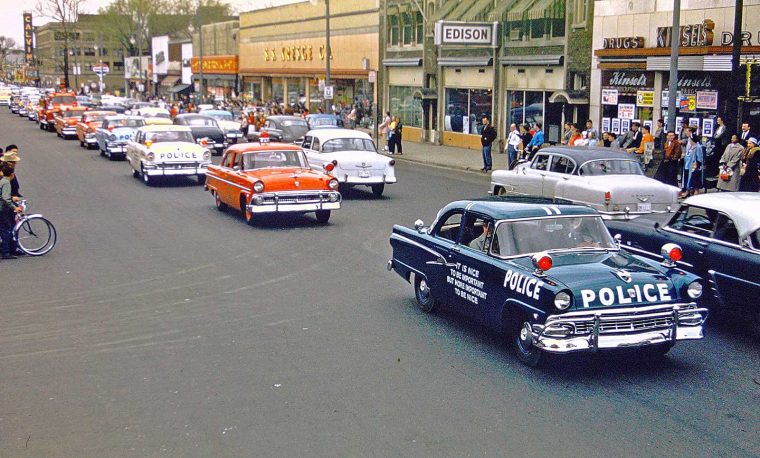 Police and public safety emergency vehicles on parade (above) and over a dozen police cars (below) in a residential area. Was this set of images also taken in Dearborn?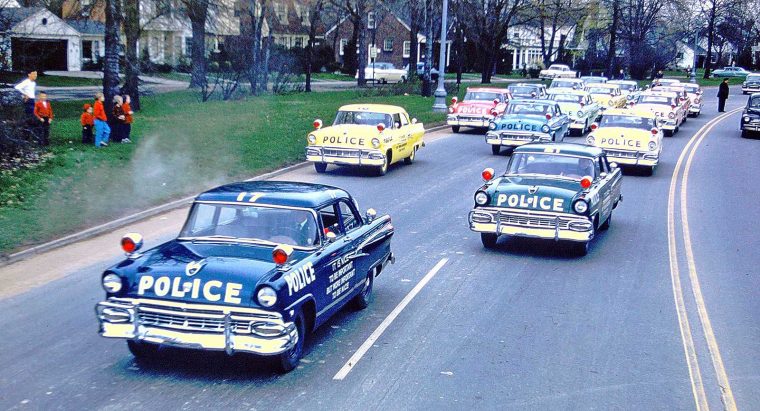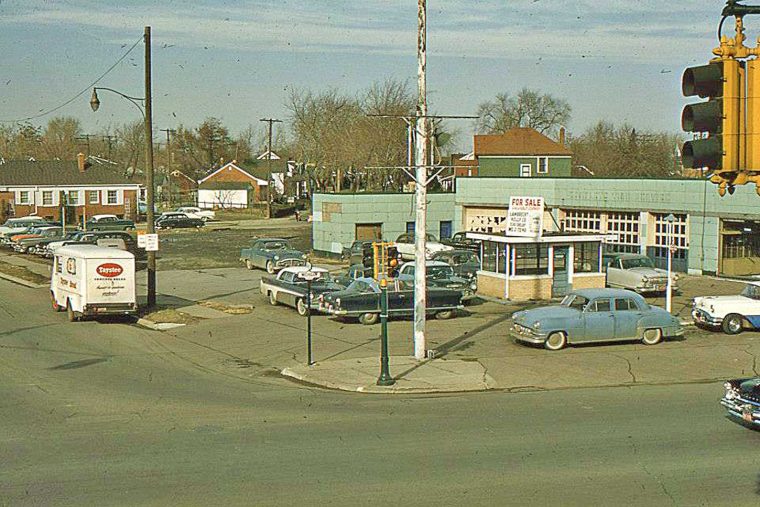 Vacant car dealership and filling station located at Michigan Ave. and Schlaff St. in Dearborn photographed during November of 1957.