Presently new car dealerships send out emails or a direct mail letter to past and potential customers, but back in the 1950s and '60s new car dealerships used postcards with colorful Kodachrome images in an effort to entice car buyers to visit their facility. Usually, the photo contained the dealer's building and inventory out on the lot, although pictures of the inside of the showroom were used on occasion. Today we are featuring four postcards used by three dealerships.
The lead image and the enlargeable version of it (below) date to 1966 and contain Anderson Ford located at 707 South Washington Blvd. in Sarasota, FL. Some of the new car inventory is in front of the showroom and the used car lot is visible on the far right of the postcard. Sarasota Ford is at the same location today.
Share with us what you find of interest in these postcards courtesy of auto historian Alden Jewell.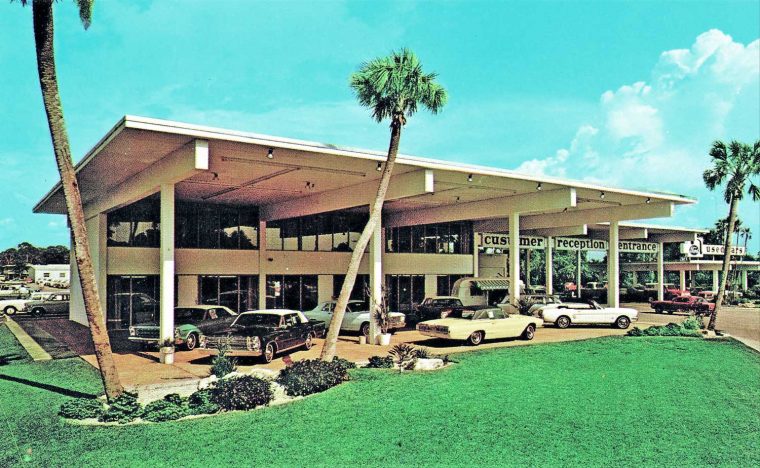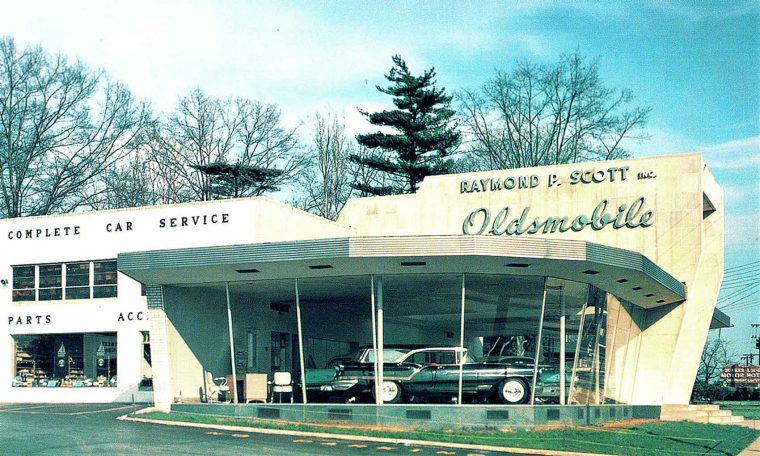 Raymond P. Scott Oldsmobile located in Wynnewood, PA, is pictured (above) in 1957 at 265 East Lancaster Ave. The postcard (below) was taken ten years later in 1967 when Scott was also selling Ramblers. The building has survived and now houses a Nissan dealership.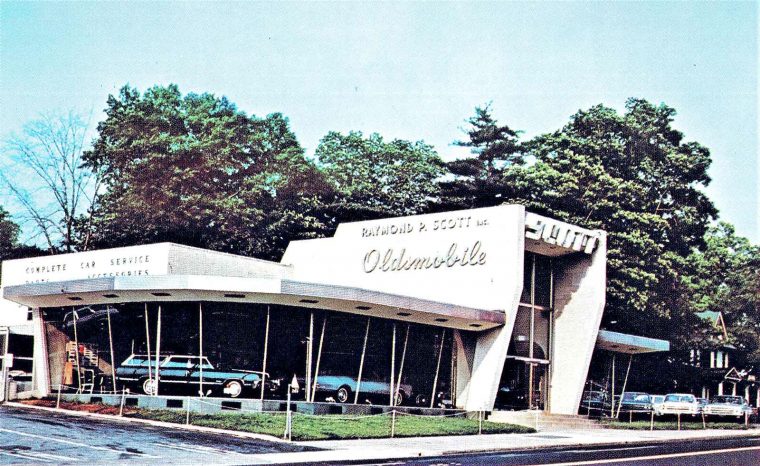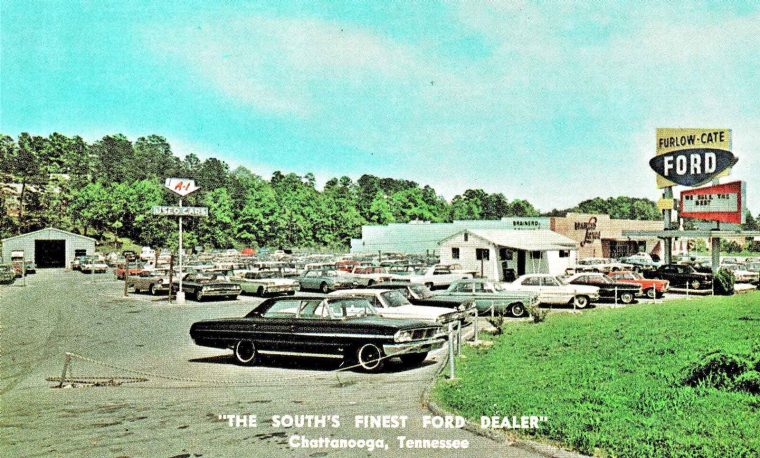 A finally a view of Furlow-Cate Ford located at 4009 Brainerd Road in Chattanooga, TN in 1964. This location now contains a shopping plaza.